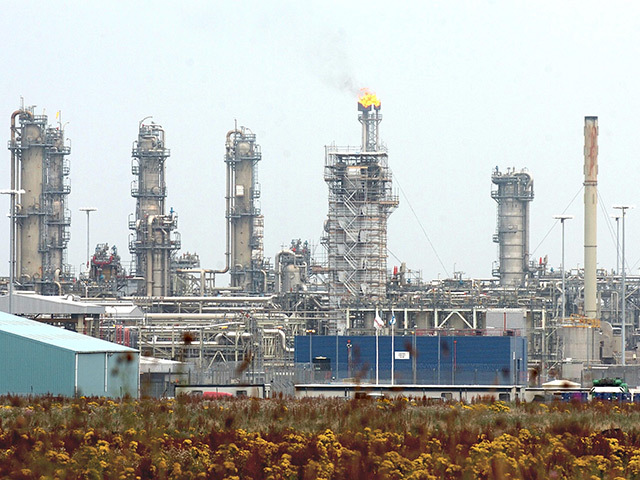 Infrastructure firm Costain has been awarded work to shave off up to £750million from the total cost of a pioneering clean energy development in Aberdeenshire
Acorn CCS (carbon capture and storage) is aimed at becoming fully operational by 2024 and could be the first of its kind in the UK.
Costain has been awarded the next phase of work to provide consultancy services to operator, Pale Blue Dot energy (PBD).
This includes concept design and front-end engineering design (FEED) support for the project to repurpose the Shell-operated Goldeneye pipeline and field to capture CO2 emissions.
Costain said the reuse of existing high capacity on and offshore pipelines will save up to £750 million on the overall Acorn project.
CCS is the process of storing carbon emissions underground, or in this case in depleted North Sea oil and gas fields.
The deal builds on previous work Costain has carried out at the project, ran by PBD in partnership with Shell, Total and Chrysaor.
Acorn also aims to generate hydrogen, a type of clean fuel through conversion of North Sea gas to be distributed around the country's heat network.
Last month PBD received a £2.7m government grant to test the conversion technology.
The value of the Costain deal hasn't been disclosed.
In November, the infrastructure arm was awarded £4million worth of contracts for a range of sectors including oil and gas, nuclear and carbon capture.
The current phase of Acorn CCS funding is £4.8m from UK Gov with industry match funding from industry partnership Shell, Total, Chrysaor and Pale Blue Dot Energy.
Russ Gilbert, project director, Acorn CCS, said: "We are working extremely hard alongside our study partners: Chrysaor, Shell and Total, to deliver the different phases of this project to a timeline that is fully aligned with the Government's emission reduction targets and should achieve first injection of CO2 into the Acorn store by 2024.
"In order to achieve this, we need to work with high-performing organisations that understand the importance of this work.
"Costain is one such organisation which has played a key role in helping us get the project to this stage due to their deep understanding of the existing oil and gas infrastructure, its re-use for CO2 service, associated technical processes and their experience in managing and delivering complex work programmes."