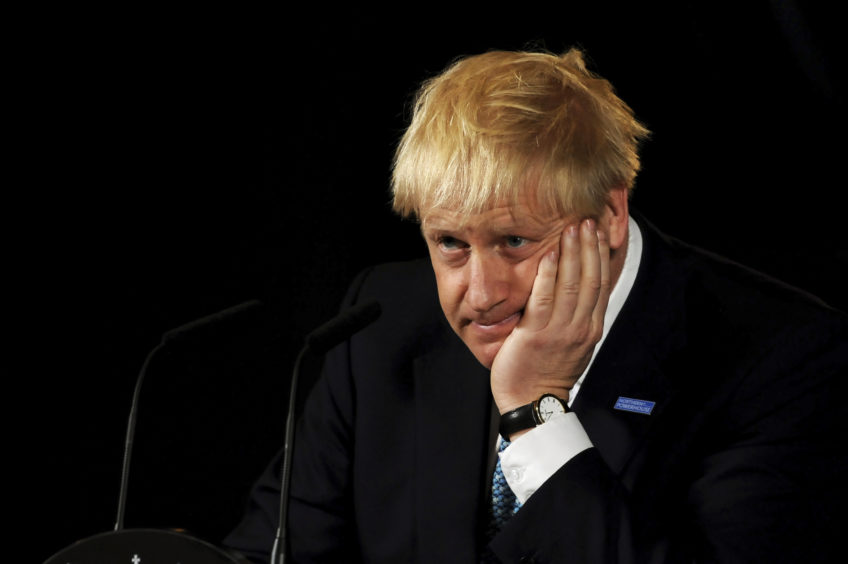 The UK Government has announced a turnaround on its land-standing policy ban on onshore wind.
It is understood the government will reverse its block on onshore projects, overturning the public veto policy in England and introduced by David Cameron in 2015.
Westminster has repeatedly said more onshore wind development was "not right for England".
Previous Conservative government policy on onshore wind had allowed for communities to vote down projects based on their impact to the local area.
But an announcement this afternoon by the Department for Business Energy and Industrial Strategy (BEIS) will now allow onshore projects to complete in the Contracts for Difference (CfD) auction rounds.
Secretary of State for Business and Energy Alok Sharma said: "Ending our contribution to climate change means making the UK a world leader in renewable energy.
"We are determined to do that in a way that works for everyone, listening to local communities and giving them an effective voice in decisions that affect them."
RenewableUK's chief executive Hugh McNeal said: "The Government is pressing ahead with action to meet our net zero emissions target quickly and at lowest cost to consumers and businesses.
"Backing cheap renewables is a clear example of the practical action to tackle climate change that the public is demanding, and this will speed up the transition to a net zero economy.
"As one of the UK's cheapest power sources, new onshore wind projects will be a huge boost for jobs and investment in local economies across the UK."
A poll commissioned by the Conservative Environment Network last year showed UK Tory support had increased to 75%.
The survey of 20,000 of UK Tory voters also revealed a preference to onshore wind over fracking by a majority of two to one.
Scottish Renewables chief executive Claire Mack has long called for an end to the UK Government ban, describing it as "wrongheaded"
She said today: "This announcement is recognition that, as Scottish Renewables and others have said for many years, onshore wind and solar PV provide the cheapest way to tackle climate change while delivering economic benefits across the UK.
"Onshore wind employs 5,800 people in Scotland in highly-skilled, green jobs of the future. As we seek to meet our net-zero targets in the most cost effective way this technology has a key role to play."