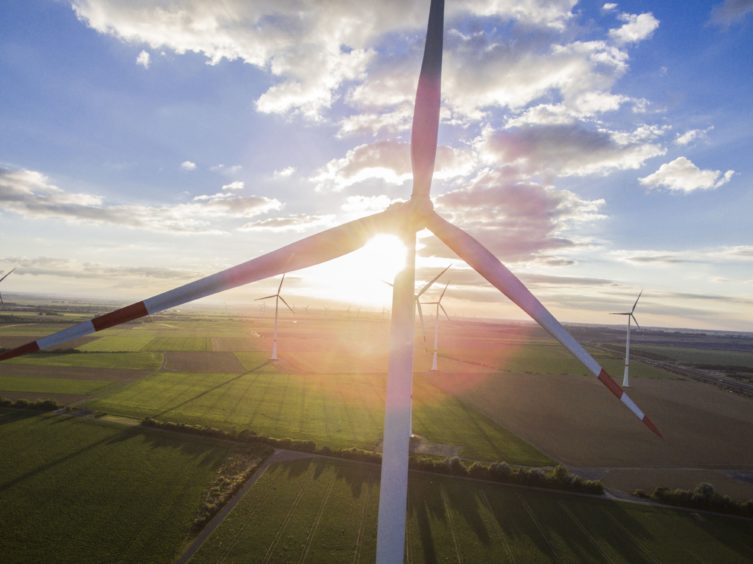 The company behind a disputed hydro scheme on the banks of Loch Ness will map out its plans for a £15 million energy storage project near Kintore later this month.
Intelligent Land Investments Group (ILI Group) intends to install batteries capable of storing and exporting 29.9 megawatts of electricity to the grid from the site at Fordtown.
Mark Wilson, chief executive and majority shareholder of ILI, headquartered in Hamilton, said battery storage was "very important".
A lack of capacity in the grid means wind farm operators are sometimes paid to switch off their turbines.
More than £100m was handed out to onshore wind farm operators in constraint payments in Scotland last year.
Mr Wilson said ILI's project would help "balance the grid" by creating storage capacity, allowing turbine blades to keep spinning.
ILI said the scheme would not be intrusive and that the batteries would be housed in containers painted green, to "blend in".
Mr Wilson said permission had already been granted for a 19.9MW facility at the intended site in Aberdeenshire.
He stressed that the use of more efficient batteries would let ILI increase storage capacity by 10MW without taking up more space.
As part of its pre-application consultation, ILI will engage with the local community at an "initial public exhibition" at Kintore Church Hall on March 25, from 3pm to 7pm.
ILI said there would be an opportunity to make "formal" representations if it decides to submit a planning application.
The company also hopes to develop a £625m pumped storage hydro scheme, dubbed Red John, near Dores on the shore of Loch Ness.
In January, it was reported that the scheme would go before a public inquiry after it was rejected for a second time by Highland councillors.
Pumped storage hydro allows the grid to store energy that cannot be absorbed naturally by consumers during times of peak wind or solar generation.
Recommended for you

What the UK green hydrogen market can learn from battery storage