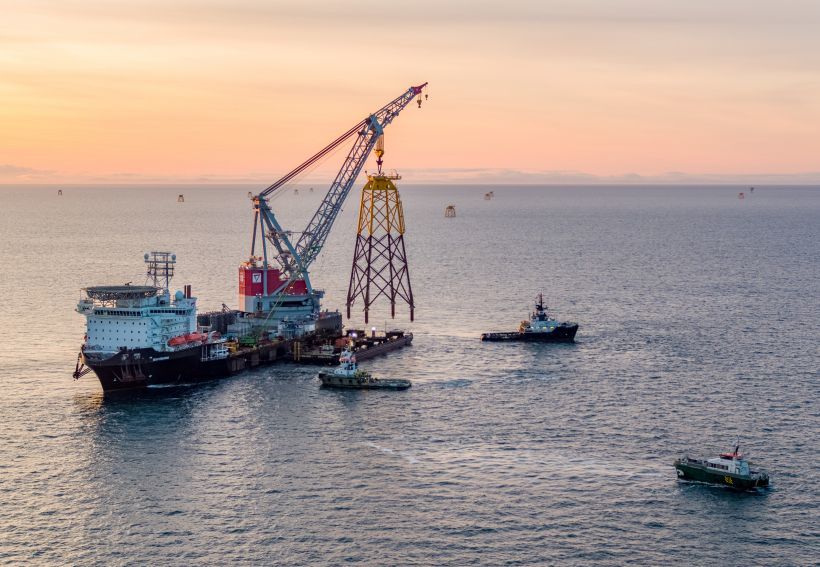 The upcoming ScotWind offshore wind leasing round will go ahead "as planned" despite the uncertainty caused by the spread of coronavirus, the Crown Estate confirmed last night.
The new ScotWind plan, which was delayed twice last year, has several large leasing areas around Aberdeen, the north-east of Scotland and the Highlands and Islands.
It is specific to the waters around Scotland and accounts for the new draft process for the next batch of giant offshore wind farms.
The draft sector marine plan was released by Marine Scotland in December.
A number of big energy firms, including Equinor, Shell and Total, have all stated their interest in the new leasing areas around Scotland.
A spokesman for the Crown Estate said: "As things currently stand, we still plan to launch ScotWind Leasing in Spring this year as previously stated."
The ScotWind Leasing round  proposals outline a potential timeline that will see the announcement of new projects around 2021.
The plans are are separate from those of the Crown Estate UK.
It includes a number of large fixed-bottom areas alongside smaller sites for floating wind projects.
This month, Moray East Offshore Wind developer EDP Renewables confirmed it was looking at both fixed and floating plans in relation to ScotWind.
The firm's project boss Jamie Dempster described it as a "big opportunity".
In September, Shell confirmed it was "absolutely" looking at options within the ScotWind leasing round.
French oil firm Total and Norwegian energy giant Equinor also stated their interest last year.
Recommended for you
X

Unprecedented, yes, but not carte blanche to tell staff to stay home