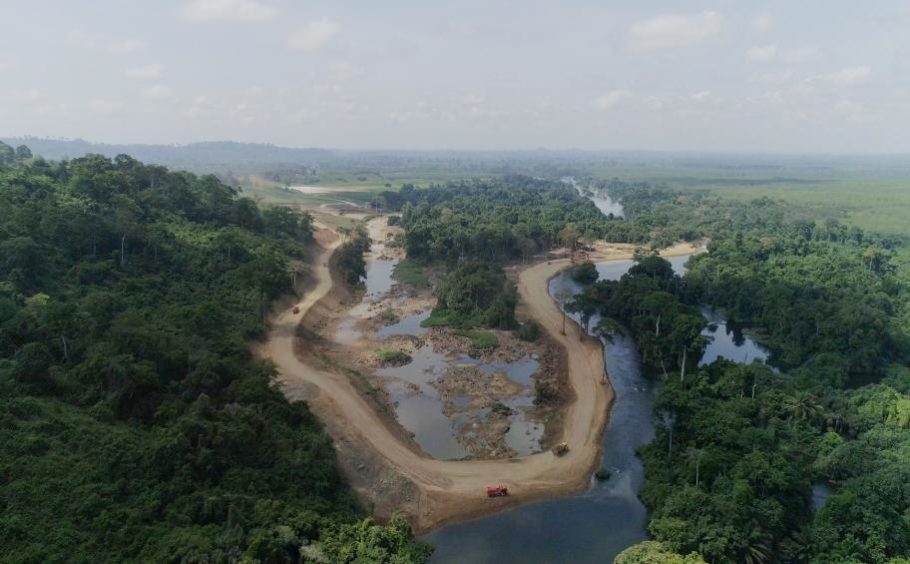 Themis has issued full notice to proceed (FNTP) for the construction of the 44 MW Singrobo hydropower proiect in Cote d'Ivoire.
The power company, which is backed by Denham Capital, will provide power under a power purchase agreement (PPA) with Cienergues, starting in early 2023. Themis said the project would be the first independent hydropower project of its kind in West Africa.
Costs on the project are estimated to be 195 million euros ($214mn). It will reduce carbon dioxide emissions by 124,000 tonnes per year, it said, with around 500 jobs created during construction.
The project is sponsored by a group involving the Africa Finance Corp. (AFC) and IHE Holding. Construction work on the plant was awarded to France's Eiffage.
"Themis is pleased to announce FNTP for the Singrobo project and would like to thank all our partners, the government of Ivory Coast, AFC, and IHE who have contributed to this critical milestone. This has helped the country maintain delivery of its renewable energy targets in spite of the challenges of the COVID-19 pandemic," said Themis' CEO Tas Anvaripour.
"Hydro power is central to Themis' renewable energy strategy as a part of its commitment towards incremental green energy for Africa."
The AFC announced the financial close of a facility worth 174mn euros ($191mn) for the Singrobo project in January 2019. The AFC provided financing via both debt and equity.
The loan was provided to Ivoire Hydro Energy (IHE), in which Themis has a stake as does IHE Holding, which is majority owned by local businessman Ekolan Alain Etty. Themis joined the plan in 2013.
The Singrobo project will have "a significant economic and social impact via low-cost, reliable power and the creation of local jobs while supporting the country's energy transition", said Denham Capital's managing partner Scott Mackin.
Denham announced the launch of an Africa-focused power investment platform in February 2018, in partnership with Themis. At the time, ground was expected to be broken on Singrobo by summer 2018.
The power plant will be located on the Bandama River, between Abidjan and Yamoussoukro.
Recommended for you

IHS sketches out development plans for Africa's Atlantic discoveries