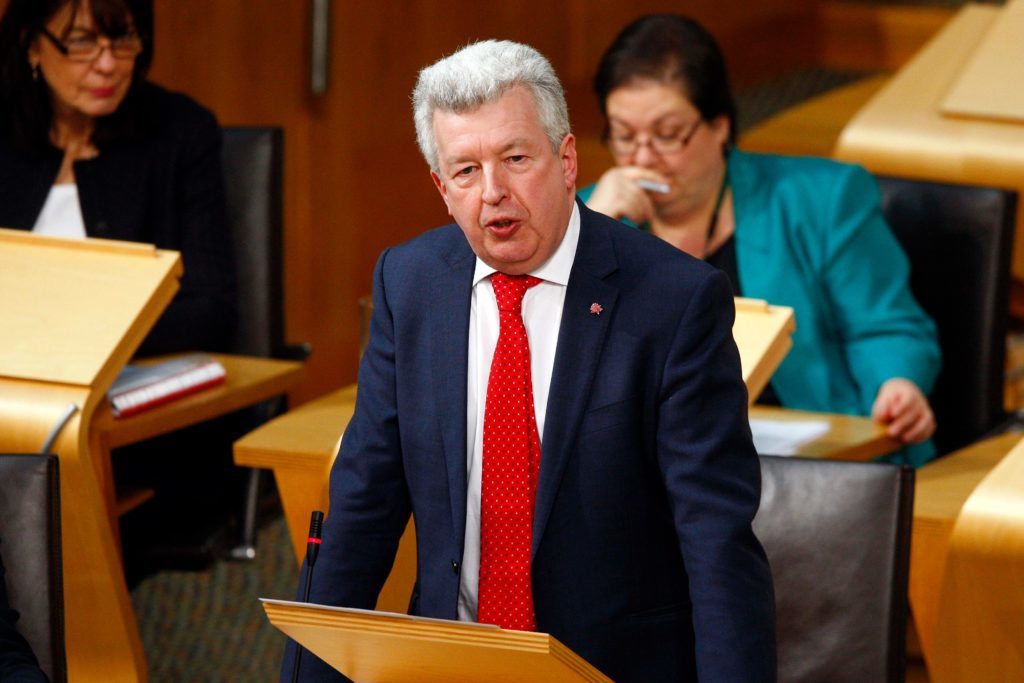 North-east MSP Lewis Macdonald has called for the Scottish Government to ensure the new ScotWind licensing round for offshore wind brings in Scottish jobs.
Mr Macdonald was reacting to the news in Energy Voice this week that two Chinese firms look set to fulfil the lion's share of a multi-million pound North Sea wind farm contract.
Shandong province-based Penglai Jutal Offshore Engineering (PJOE) Heavy Industries and Cooec-Fluor Heavy Industries-owned Zhuhai Fabrication Yard are understood to have snapped up a contract to supply the majority of jackets for the mammoth Seagreen Offshore Wind Farm.
A number of big North Sea wind farm contracts have also gone to foreign firms, such as work on the Moray East Offshore Wind Farm and the upcoming Neart Na Goethe (NnG) project.
The Labour MSP said "local yards" should be used to generate Scottish employment.
He added: "The Seagreen windfarm is just one example of how developers have failed the Scottish renewables industry, sending construction work abroad rather than creating jobs in Scotland.
"Only this week, it was announced that Seaway 7 was sending construction work to the UAE and China, while BiFab yards in Fife and Lewis lie empty.
"The ScotWind Leasing programme is the first licensing round to be administered in Scotland, giving Ministers an opportunity to do things differently, and to put clauses in licenses which requires contractors to use Scottish yards for construction work where possible, creating and supporting green energy jobs in Scotland.
"I have written to the Energy Minister urging him to take measures to ensure that the ScotWind Leasing programme will support the Scottish renewables sector."
The new ScotWind offshore leasing round, organised by the Crown Estate Scotland, has opened up a large amount of acreage off the coast of Scotland – particularly in the north-east and Highlands and Islands.
Scotland's energy minister Paul Wheelhouse, said the launch of ScotWind leasing round "marks another pivotal moment for the development of our offshore wind sector and presents an opportunity to help develop our strategic economic response to the Covid-19 pandemic".
He added: "Our seas are host to some of the best offshore wind resources in the world, supporting the continuing growth and expansion of the sector.
"We want to harness this huge resource for our energy system, unlocking significant investment in the supply chain to create more green jobs across the sector and, importantly, to do so in a way that gives due regard to our marine environment and other marine activities.
"My colleagues and I encourage all interested applicants to get involved in ScotWind, to bring forward projects which will help us drive forward Scotland's green recovery and our transition to becoming a net-zero society by 2045."
Recommended for you

Gigawaters S2 #3 – Economic Impact of the Wind Power Ecosystem