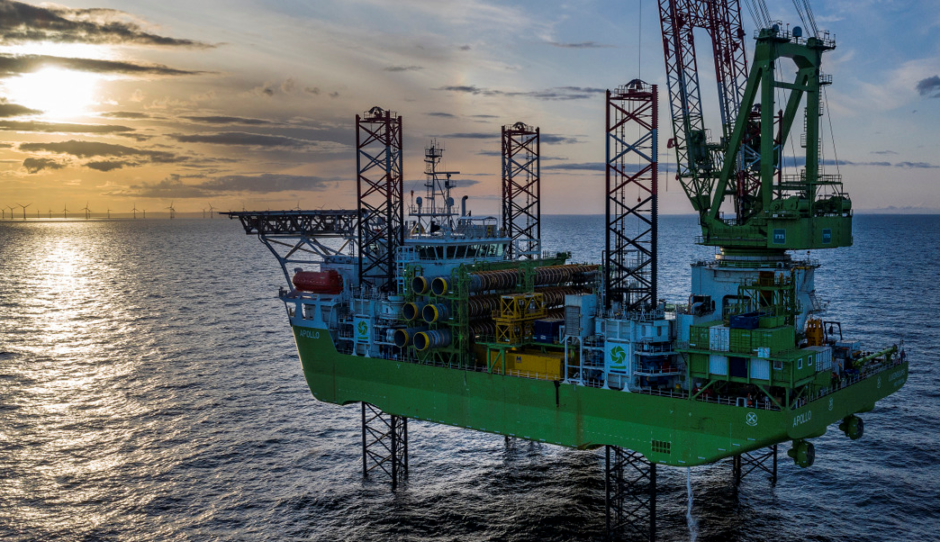 A contractor on a major Scottish wind farm development has been accused of not making "suitable arrangements" to deal with an emergency situation.
Deme Offshore, brought in by Moray East Offshore Wind Farm to manage the 100-turbine construction project last year, was alerted to the issues related to the Moray Firth project by the Health and Safety Executive (HSE).
It was handed several improvement notices by HSE relating to breaches of health and safety at work and building regulations.
It is understood Deme Offshore complied with the notices upon being served the breaches by the regulator.
A spokeswoman for Deme Offshore said: "During Covid-19 attention was put on emergency response, everything has been cleared and closed with the authorities."
Last month, a new heavy-lift crane owned by Deme Offshore collapsed days before it was slated to work at EDP Renewables Moray East project.
The firm described the incident involving Deme's Orion vessel as a "serious accident".
The incident happened in Rostock, Germany, while undergoing load tests.
A number of workers suffered minor injuries.
Recommended for you

Developers battling issues at major Scottish floating wind farm