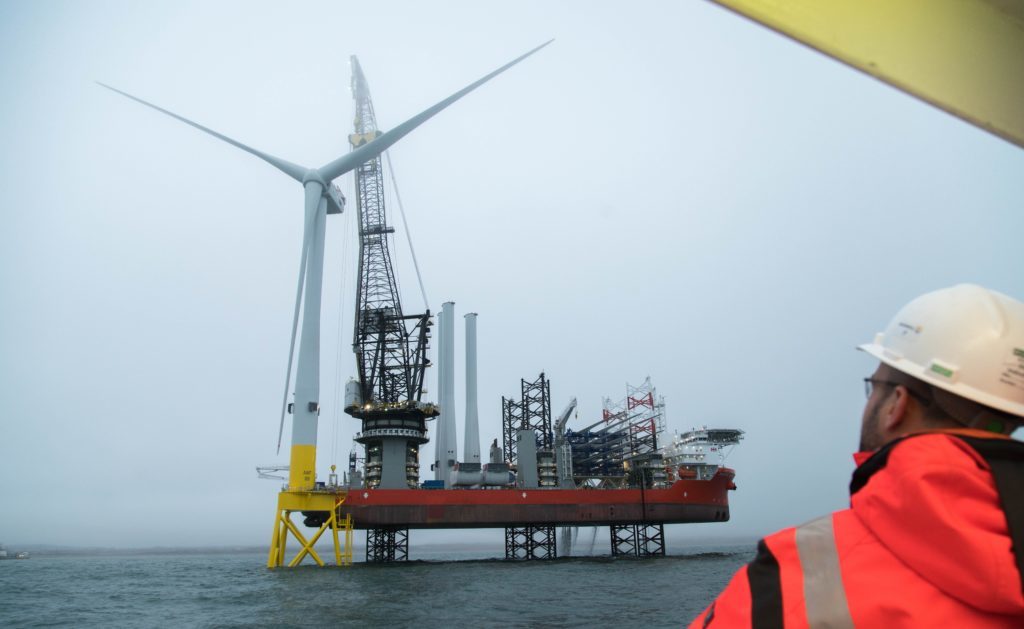 A new report from the Scottish Trades Union Congress (STUC) has claimed that the country's renewable energy employment figures have flatlined since 2014.
The STUC, who released its Scotland's Renewable Job Crisis and Covid-19 report this week, described the jobs figures as a "hugely concerning situation" and a "failure" to build an effective industrial strategy.
It also called for a "vital" local jobs plan to help cities such as Aberdeen create renewables jobs following the current wave of redundancies to hit the North Sea oil and gas sector.
Using figures from the Office of National Statistics (ONS), the new report claims direct employment in the Scottish renewable energy sector was 23,100 in 2018, down slightly from 23,400 in 2014.
It added that despite increased turnover in the sector from £5.8 million in 2017 to £6.4m in 2018, there has been little benefit to Scottish communities in terms of employment.
Trade body Scottish Renewables said the ONS figures used in the new report "failed to paint a proper picture" of the sector.
The STUC also hit out at the Scottish Government for not establishing an industrial base for manufacturing and construction, citing it as one of the reasons why almost half of offshore wind capacity in the UK is owned by foreign private companies.
Dave Moxham, deputy general secretary of the STUC, said: "This points to long-term failure of industrial strategy where we have almost no capacity when it comes to onshore wind, and very little capacity in offshore wind – Burntisland Fabrication's (BiFab) mothballed yards in Arnish and Fife being a case in point.
"Although the Scottish Government has spoken a lot about investment, at the end of the day it always seems like the market wins out.
"This is an enormous concern, particularly with the Covid-19 situation and the downturn in oil and gas where there just doesn't seem to be any clear plan to diversify the sector to renewables."
Scottish Renewables pointed out that UK needs to quadruple the amount of renewable electricity generation by 2050 to meet its net zero targets, which would provide an economic opportunity for Scotland.
Morag Watson, director of policy at Scottish Renewables, said: "The scale of this challenge is remarkable, but so is the economic opportunity, and meeting it will require industry, government to work ever more closely together.
"Multiple changes in the methods by which the ONS calculate the number of people employed in the renewable energy industry in recent years have failed to paint a proper picture of its growth."
Scottish Energy Minister Paul Wheelhouse added: "This is simply not the case and that argument fails to acknowledge that all forms of revenue support to renewable energy are controlled by UK Ministers.
"Industry itself acknowledges that it is the revenue funding model that is primarily driving cost pressures through the supply chain to the detriment of local suppliers.
"Clearly, this is an extremely difficult time for our business community and we recognise the need to do all we can to help key sectors recover.
"We are doing everything within our existing, limited devolved powers to retain and boost job numbers, and drive a green recovery.
"Our devolved Crown Estate Scotland are also looking introduce Supply Chain Development Agreements as part of the newly launched ScotWind leasing round that may yield a further 10GW of offshore wind projects in Scottish waters."