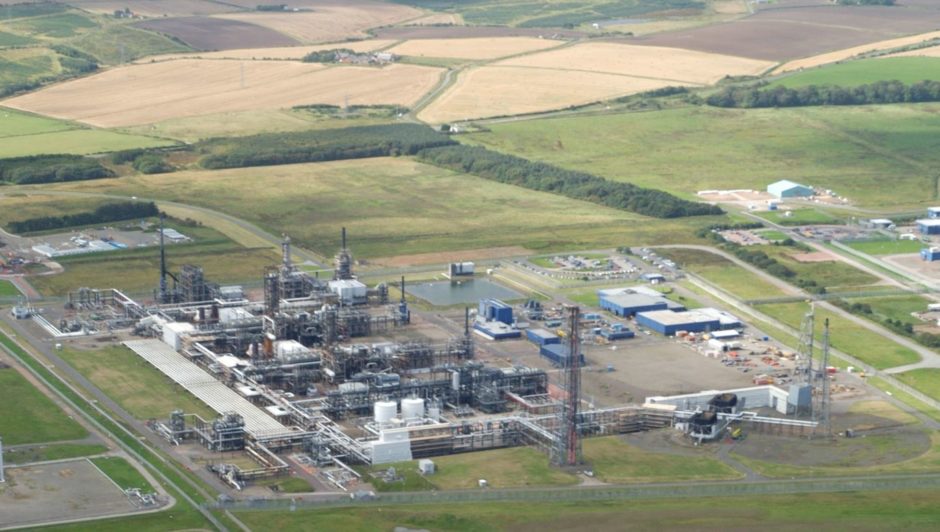 Pale Blue Dot Energy (PBD) has gained "financial heft", with backing from an Australian investment giant to help deliver one of the UK's first major CCS projects.
PBD has revealed a new corporate ownership structure whereby Storegga Geotechnologies will become its new holding company, which Sydney-headquartered Macquarie Group has bought a 21.5% stake in.
The Acorn Project at the St Fergus Gas Terminal near Peterhead is being developed by Pale Blue Dot, aimed at becoming the UK's first, cost-efficient and scalable carbon capture and storage (CCS) scheme in 2024.
Managing director Alan James said the financial strength of Macquarie will help achieve that goal.
He said: "We have been moving this big project forward called Acorn and the match between our financial capability and what Acorn needs clearly wasn't there.
"Our objective was to bring in a party able to provide that strong financial credibility so that we can follow through and turn Acorn from a good idea, with some detailed engineering and plans, into a real project.
"That needs the kind of financial heft of organisations like Macquarie behind it."
The restructure will keep Mr James as managing director of the Banchory-based business, with growth planned over the next year for their current team of 35.
Nicolas Cooper, who is also a director at North Sea exploration firm Siccar Point Energy, will act as chief executive of the "top company" Storegga, which is registered in West Sussex.
The controlling interest of the business remains split between PBD's directors, Mr James said.
He, along with PBD's Steve Murphy, will sit on the Storegga board along with current incumbents and two additions from Macquarie.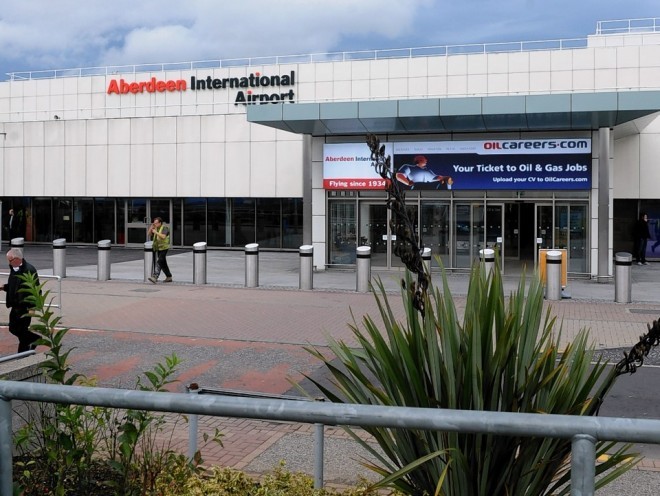 The new increased team will be looking at commercial aspects which are "ramping up", to generate further interest in Acorn ahead of its investment decision, expected by the end of next year.
Acorn has already secured support from oil firms Shell, Total and Chrysaor.
Work on a front-end engineering design (FEED) study is underway and Mr James said that will "distill down much more accurate cost estimates" for the project's first phase, which they'll have a clearer idea of in the first quarter of next year.
For reference, consultancy Costain, who is supporting the FEED work, said in March that it would help save up to £750 million on the overall project.
Acorn is on track to store CO2 by 2024. It is also running a parallel project to see hydrogen introduced in to the UK's gas supplies to cut emissions from homes and industry by 2025.
Macquarie's Commodities and Global Markets segment, which has £4.5bn of assets under management ($A8.5bn) is backing PBD.
The wider group, which has almost £300bn under management ($A 542.7bn) also has a 50% stake in Aberdeen Airport via its parent firm, AGS Airports.
Its investment means Pale Blue Dot Energy can look a bit further beyond Acorn.
Mr James added: "I think we'll probably see some steady growth over the next 12 months.
"One of the things we're trying to achieve is a portfolio of projects that sit in a pipeline behind Acorn and we'll certainly need to grow our team to develop and progress that portfolio."
Recommended for you

Storegga partner Mitsui teams up with Petronas for Malaysia CCS