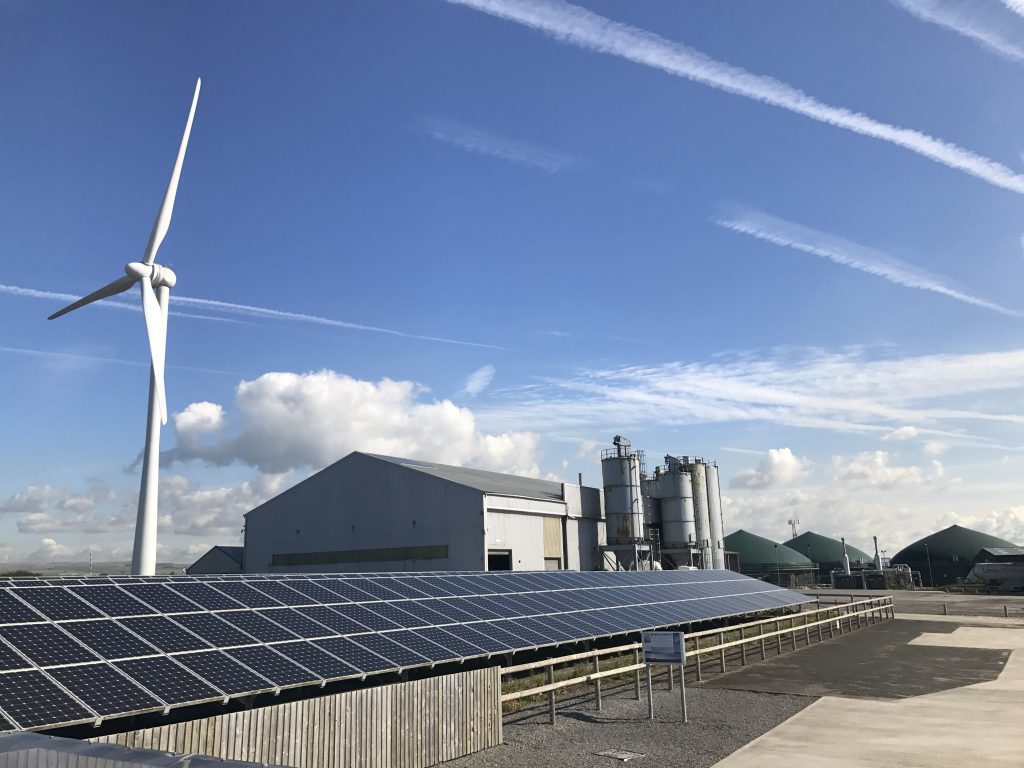 The UK Government has said it will relax planning legislation to make it easier for companies to construct "bigger" batteries for the storage of renewable energy from solar and wind farms across the UK.
The new move, which would remove barriers for the creation of energy storage projects, could see the numbers of batteries serving the energy grid "treble", Westminster claims.
It could also bring about storage cells that are five times bigger than those currently available.
The legislation will remove barriers for storage projects above 50 megawatts (MW) in England and 350 MW in Wales, meaning more clean energy can be stored and used all year round.
Minster for Energy and Clean Growth Kwasi Kwarteng said: "The key to capturing the full value of renewables is in ensuring homes and businesses can still be powered by green energy even when the sun is not shining, or the wind has stopped blowing.
"Removing barriers in the planning system will help us build bigger and more powerful batteries, creating more green-collar jobs and a smarter electricity network."
It is estimated technologies such as batteries and the integration to a more low-carbon power, heat and transport technologies estimated could save the UK energy system up to £40 billion by 2050.
The UK Government announced a £3 billion package for low carbon investment last week.
Head of markets at National Grid Electricity System Operator, Kayte O'Neill, said: "How we operate Great Britain's grid is changing, with record levels of renewable sources generating our power.
"Storage can help us make the most of this green energy, using it to manage peaks and troughs in demand and operate the electricity system as efficiently as possible – keeping costs down for consumers too.
"The government is investing more than £3 billion in low-carbon innovation, as the UK aims to end its contribution to climate change entirely by 2050."
Tony Dalwood, chief executive of fund manager Gresham House, called the move "a big step" in recognising that renewable power and carbon emission targets require a new approach.
He added: The regulatory backdrop for energy storage has steadily improved in the background, thanks to the hard work by BEIS (Department of Business, Industry and Energy) and Ofgem over the last few years and this will be a key development in supporting the growth of energy storage projects in the UK which until now has had a relatively small footprint.
"It is positive to see the planning time for local councils for large-scale battery storage projects reduced to around 3-4 months, which previously could take years.
"However, it will still be important that developers propose suitable applications that are mindful of the environment and how communities will be affected to ensure that they are successful."
Recommended for you

UK North Sea sees chance for political reprieve in energy crisis