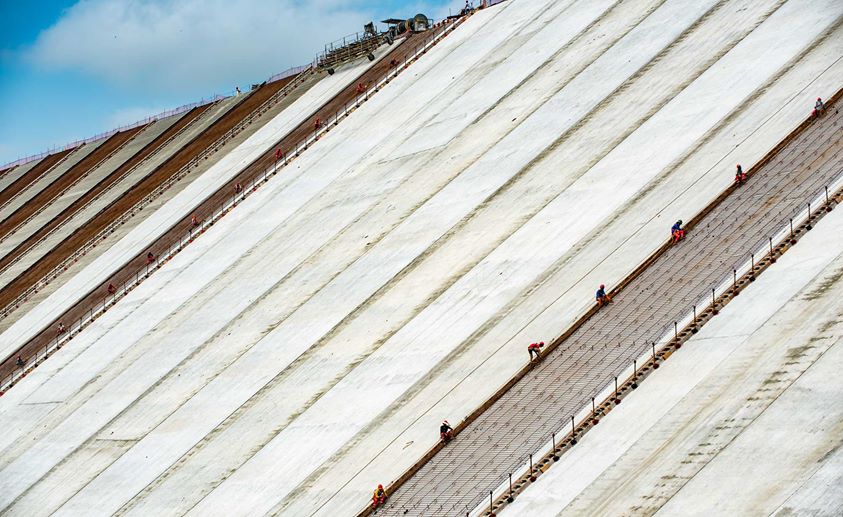 Ethiopia has been forced to deny that it has begun filling the Grand Ethiopian Renaissance Dam (GERD) as a dispute with its Nile neighbours Sudan and Egypt simmers on.
Ethiopia's Minister of Water, Irrigation and Energy Seleshi Bekele said water levels at the dam were rising as a result of heavy rain. "Runoff [has] exceeded the outflow and created natural pooling", he said on Twitter.
The minister's comments follow 11 days of talks with Egypt and Sudan on GERD. Participants had made progress by July 13, but there were no breakthrough, he said.
The three countries will continue, Bekele said, under the auspices of the African Union.
Sudan and Egypt have both voiced their concerns about the 6,000 MW hydropower plant.
Sudanese Ministry of Irrigation and Water Resources reported the amount of water it was receiving from the Blue Nile had dropped. This suggests the "filling of the GERD has started indeed", the ministry said in a statement carried by official news agency SUNA.
The ministry based its calculations on figures from the Daim station, on the Blue Nile. This measured 90 million cubic metres per day of water. It also cited media reports of satellite imagery showing water levels rising.
Sudan said it rejected any "unilateral actions" on the issue. In particular, it noted that this move seemed to come when when talks were under way in an effort to resolve differences.
Ethiopian diplomats reiterated the message that GERD was not being intentionally filled in Khartoum.
The Egyptian Foreign Ministry also said it had asked for an urgent official clarification on the matter of GERD.
Grand scale
The dam will be the largest in Africa, according to the builder, Italy's Webuild, previously known as Salini Impregilo.
The dam will have two hydropower facilities, with 13 turbines. Ethiopia has reduced the number of turbines from the initially planned 16, with total installed capacity of 6,350 MW. The dam will be 1.8 km wide and 170 metres high.
This is not the first time problems around GERD have emerged. A deal in March 2015 attempted to forge a consensus between the three states.
Recommended for you

Ethiopia starts up GERD, defying downstream critics