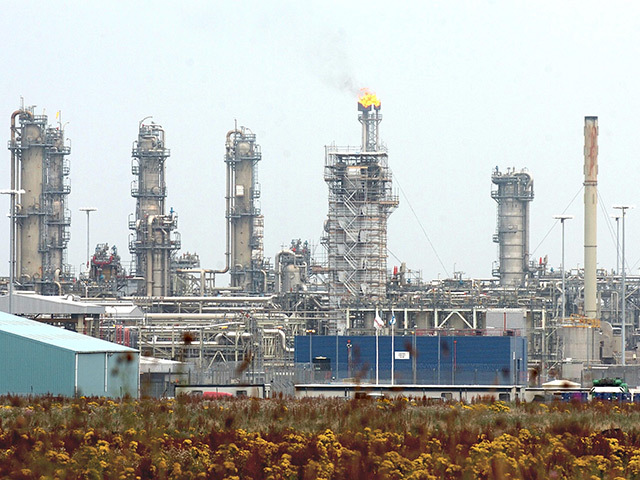 A major Aberdeenshire project could be in line for a share of a multi-million-pound UK Government scheme to fuel low-carbon jobs.
The Acorn project at the St Fergus Terminal near Peterhead has been identified by energy minister Kwasi Kwarteng as one of the initiatives likely to benefit from phase two of the Industrial Decarbonisation Challenge Fund (IDCF).
Boris Johnson announced earlier today around £350 million will be freed up to cut emissions and drive green economic recovery post Covid-19.
More than a third of that is being ring-fenced to help the heavy industry transition from using natural gas to clean hydrogen power.
Projects across the UK will have the chance to bid for a share of £139 million to drive clean growth, including through the deployment of carbon capture and storage (CCS).
It's hoped the investment will cut manufacturers' overall emissions by a fifth by the end of the decade – the equivalent of taking almost two million cars off the road.
The Acorn Project, which is run by Pale Blue Dot Energy, is split into two units focused on CCS and hydrogen development.
Minister for Energy and Clean Growth, Kwasi Kwarteng, said: "Today's funding will ensure industry in Falkirk and Aberdeenshire can be put on a more sustainable footing by cutting emissions and lowering manufacturers' energy bills.
"By capturing and storing carbon from Grangemouth and cleaning up the production of commodities, we're building a clean, green future for our industries which will support jobs for years to come."
Prime Minister Boris Johnson said: "We've made great strides towards our net zero target over the last year, but it's more important than ever that we keep up the pace of change to fuel a green, sustainable recovery as we rebuild from the pandemic.
"The UK now has a huge opportunity to cement its place at the vanguard of green innovation, setting an example worldwide while growing the economy and creating new jobs."
Earlier this year Pale Blue Dot received around £100,000 as part of phase one of the IDCF.
The funding was allocated to allow the energy firm to develop plans to deploy CO2 gathering and shipping infrastructure.
It also allowed the organisation to progress the next round of the IDCF.
A spokeswoman for Pale Blue Dot said it plans to launch a bid for phase two funding after the success of phase one.
Recommended for you

Government urged to shed light on 'Track 2' timeline following CCS report