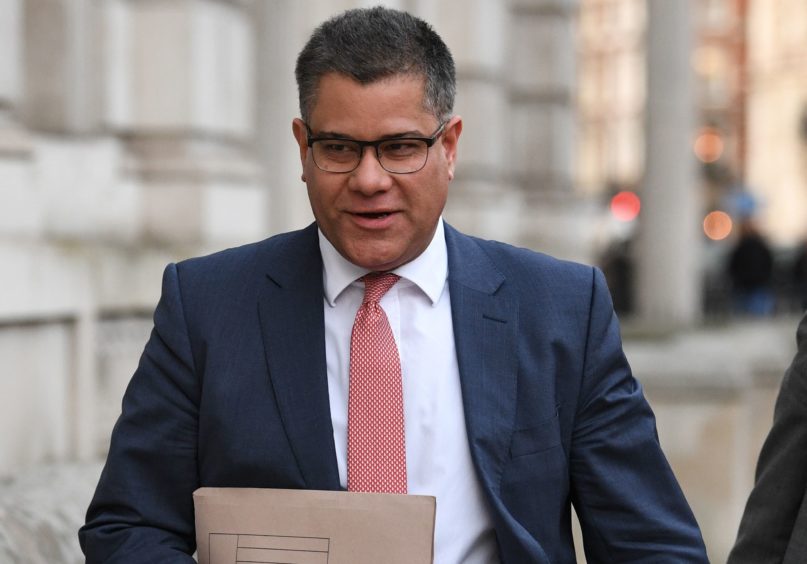 A leading union is calling on UK politicians to hold a "crisis summit" after a string of jobs losses in the renewables industry.
The Scottish Trades Union Congress (STUC) has written to UK Business Secretary Alok Sharma and Scottish energy minister Paul Wheelhouse urging them to get round the table to prevent further redundancies in the sector.
It claims "too little" has been done safeguard and create green jobs, which the union argues will be vital in driving the energy transition.
The call follows recent announcements of job losses at several leading renewables organisations.
Last week, hydrogen bus manufacturer Alexander Dennis Limited announced plans to cut 650 jobs across the UK.
The STUC has also hit out at the "virtual mothballing" of offshore jacket company BiFab and CS Wind, Scotland's only turbine manufacturer.
The union's general secretary Roz Foyer said: "The STUC is committed to building a low-carbon economy and action on climate change.
"However, promises of a green recovery and a future jobs guarantee are worthless unless there is an industrial plan and investment strategy brought forward to deliver it; to transform our renewables supply chains, boost our competitiveness and sustain the prosperity of the workers and communities that depend upon them.
"The BiFab yards are effectively idle and we are continuing to hear pessimistic noises from developers and contractors both with respect to work from the consented NNG and Seagreen projects, as well as significant doubts as to whether there is any meaningful additional conditionality to create local supply chain jobs in the recent ScotWind offshore wind leasing round launched in June."
"We have not been short of party political sympathy in the battle to create decent green jobs. But we have seen too little in terms of political action. If we are to find a new track to a better recovery, we need that action now."
A Scottish Government spokesperson said: "We continue to work very closely with ADL, BiFab and CS Wind to explore all possibilities to support jobs in Scotland, and will respond to this letter in due course.
"Key financial support mechanisms, such as the Contracts for Difference (CfD) auction process, are controlled by UK Ministers and it is such mechanisms that are driving costs down, pushing risk down the supply chain and making it more difficult for the domestic renewables supply chain. We continue to call on the UK Government to amend the CfD auction process, currently solely awarded on price, to better reflect value added to the economy and the importance of supply chain sustainability.
"With our devolved powers the introduction of the 2019 Climate Change Act enshrines in law our commitment to a just transition to net zero, one in which wellbeing, fair work and social justice are prioritised and no-one is left behind. Our commitment to these principles is unwavering, and will be at the heart of our recovery from COVID-19.
"Our Programme for Government, Infrastructure Investment Plan and Climate Change Plan update will bring forward further actions on our economic recovery and support for green jobs."
We have contacted the UK Government for comment.