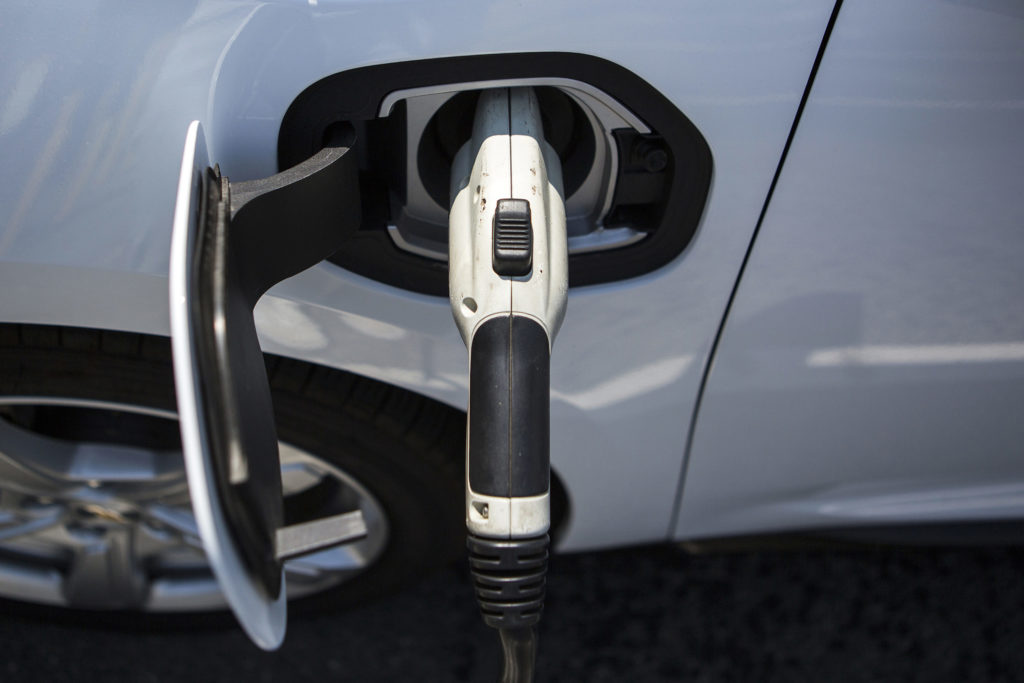 The suppliers for a revolutionary project to create over 40 new public electric vehicle (EV) charging hubs across Lanarkshire have been announced.
The Scottish Government has set aside £5.3 million for as many as 180 new EV charging points, as part of efforts to curb the need for new petrol and diesel cars by 2032.
Dubbed 'Project PACE', it's being delivered by SP Energy Networks, which has also invested £1.2m in the scheme.
It will more than triple EV charging capacity across Lanarkshire by April next year, with the first charging port having already been installed at Strathclyde Country Park.
The contractors for the next rollout of hubs across the county have now been confirmed, with Swarco eVolt taking responsibility for supply and installation.
Schneider Electric will provide the equipment needed to connect the chargers to the electrical network.
Work is now ongoing with North and South Lanarkshire Councils to draw up a list of sites and specifications, with each community hub chosen to help fill gaps in the current provision for future EV users.
New charging hubs are already earmarked for several locations, including Time Capsule in Coatbridge, Broadwood Stadium in Cumbernauld, the Ally McCoist Complex in East Kilbride and Carstairs Park & Ride among many others.
It's hoped the initiative will make it easier for community transport organisations across the county to make the switch to EVs.
Scott Mathieson, director of network planning and regulation at SP Energy Networks, said: "This project is a fantastic example of how we can work smartly together to help tackle the climate emergency efficiently and benefit both the environment and our customers in Lanarkshire.
"It's great to be working with quality contractors like Swarco and Schneider Electric on Project PACE which will help Scotland drive towards its ambitious net zero carbon emissions targets.
"The decarbonisation of transport is critical to achieving these ambitions so collaboration from industry and government will be required.
"We're focused on ensuring Scotland has access to a world-leading electric vehicle charging network and the electricity infrastructure needed to support. That's why we are uniquely positioned, as the distribution network operator, to lead this project which aims to hugely increase the number of EV chargers across the two trial areas.
"This will serve as a blueprint for other areas across the country in the shift to electric vehicles, ensuring every community has equal access to charging points connected into Scotland's electricity networks."
Justin Meyer, general manager of Swarco eVolt, said: ""It is an ambitious initiative delivering an intensive roll-out programme of EV charging points. Project PACE's concentrated programme in Lanarkshire will offer valuable insight into the positive effects that a robust network of charging hubs can have on EV ownership.
"From a driver's perspective, the network of charging hubs will provide multiple charge points at each well-chosen location, including our Rapid chargers. This will provide better access to charging with less waiting time, which in turn radically improves the customer experience and enjoyment of driving an EV."
Gary Hopkins, plant director of Schneider Electric, said: "As we look for ways to support a green recovery, the electrification of transport will be a key driver in helping us to reduce our carbon footprint. We are delighted to see Schneider Electric chosen to provide the electrical infrastructure to support the Project PACE initiative and meet the Scottish Government's plans to phase out new petrol and diesel vehicles by 2032.
"Having a long-standing relationship with SP Energy Networks has allowed us to work collaboratively on the design of the low voltage feeder pillars and we are delighted to play a part in delivering this key demonstrator project. As an organisation, Schneider Electric is fully committed to both achieving our own Net Zero carbon targets and helping our customers reduce emissions through innovative offers and solutions."