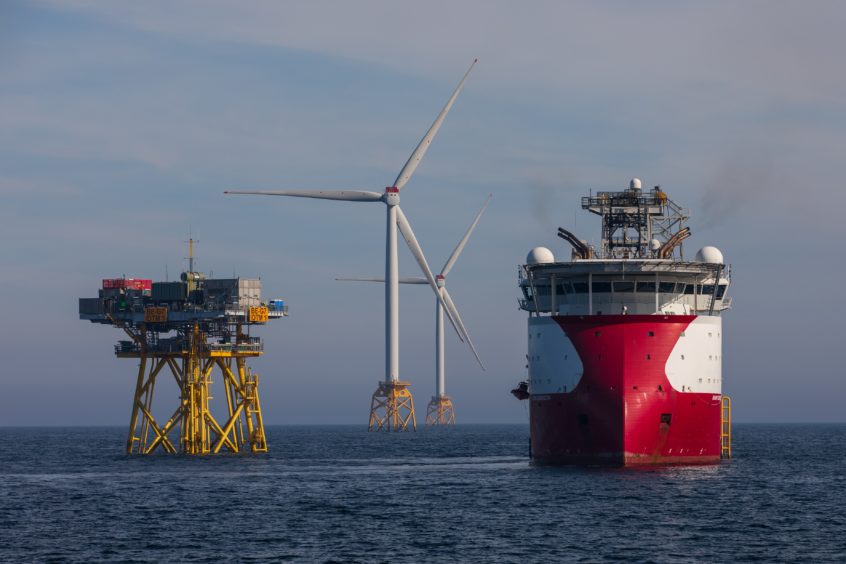 The bulk of a multi-million pound wind farm community fund has gone to help the Covid-19 response in Grampian and the Highlands and Islands, a new report shows.
A community investment review, carried out by developer SSE Renewables, shows that more than £3 million has been allocated to areas across the north-and north east of Scotland to fight the pandemic – with nearly £1.5m of that sum going towards community groups helping in the front-line response.
Around £6.1m was allocated to 443 projects across the UK.
SSE's total community investment spend over the lifetime of its wind and hydro projects is understood to be around £190m.
Following the completions of its Seagreen Wind Farm, Dogger Banks Wind Farm and the Viking Wind Farm on Shetland, that figure will increase to £350m.
Money generated by Highland projects such as SSE's Beatrice Offshore Wind Farm, Stronelairg Wind Farm and Dunmaglass Wind Farm accounted for £1.9m of that figure.
Funding was also granted to groups like the Royal Burgh of Wick Community Council towards materials for a 3D printer to make masks and visors.
Dunbeath and District Centre, which received £10,000, provided 2,800 hot meals and 3,300 hot soups during the Covid-19 lockdown.
Morven Smith, SSE Renewables head of Community Investment, said: "It's always important that we give back and that's one of the reasons it's important for us to manage these funds ourselves, because it's building a relationship with communities.
"During these unprecedented times it is hugely important that communities have been able to access the communities to help them deal with the challenges that they've faced.
"It's about communities understanding what is important to them and what we've seen over the past six months is communities really coming together to respond to the challenges that they've faced."
Recommended for you

SSE Renewables launches new wind sustainability partnership