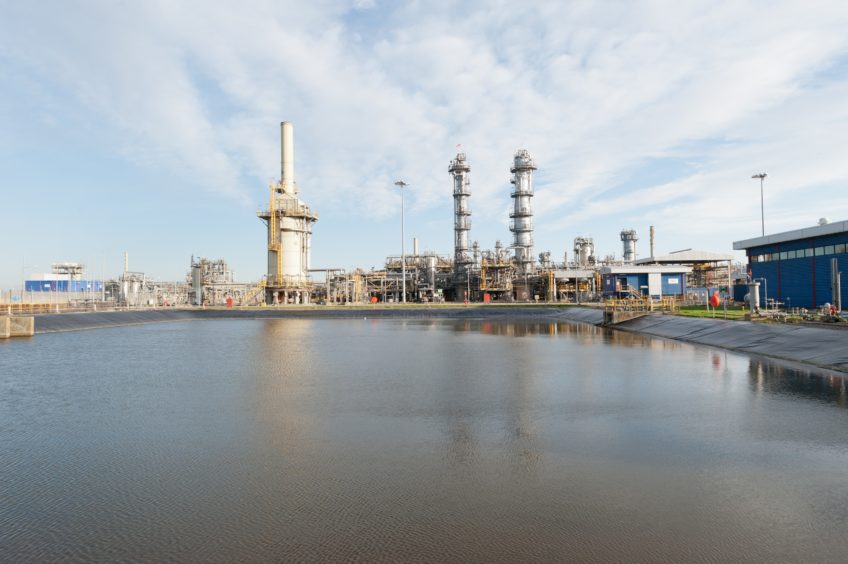 A Scottish energy transition group has applied for funding in an effort to push on with plans to decarbonise swathes of industry north of the border.
The North East Carbon Capture, Usage and Storage Alliance (NECCUS) has submitted a £1.23 million bid to the UK Government to enable it to draw up a blueprint for how Scotland can reach its legally binding target of net zero carbon emissions by 2045.
The money would come from Westminster's £350m green recovery fund, launched earlier this year to help cut emissions in heavy industry post Covid-19.
The bid follows an initial roadmap design project, also funded by the UK Government via Innovate UK, which established the geographic scope of carbon emissions in Scotland.
It found that, of the 11.9 million tonnes of CO2 emitted by industry in Scotland in 2018, 80% came from sites with 30 miles of the East coast, stretching from St Fergus, near Peterhead, in the North to Lothian in the South.
NECCUS now aims to build upon the original findings by working with 11 partner organisations, including Pale Blue Dot, the firm behind the Acorn project, the Oil and Gas Technology Centre and Aberdeen-based energy services firm Wood.
If the funding bid is successful, the project will focus on multiple carbon reducing options such as electrification, the integration of renewable energy, fuel switching and carbon capture and storage.
The group is hopeful that any net zero solutions developed along the East coast corridor can act as a leading light for the rest of the country.
Mike Smith, chief executive of NECCUS, said: "We are at a crucial stage now, having been awarded funding for the initial roadmap scoping work, we now have to show that it really can be done.
"We'll work with the rich vein of existing decarbonisation projects in the region, and expertise from global Net Zero projects, on which many of the partner organisations are taking a lead role.
"Next year, we will be able to identify future actions Scotland can take to accelerate the green recovery, including identifying opportunities for inward investment and how to take advantage of low carbon infrastructure to provide a service for the rest of the UK and Europe.
"We will also develop UK leadership in decarbonisation technologies and the transition of existing world-class supply chains into new business areas."
Sian Wilson, senior development manager, Crown Estate Scotland, which supported the project in its initial phase, said: "This roadmap will help develop the type of clean economic growth that will be needed for us to futureproof our economy and get Scotland to Net Zero by 2045.
"It is also a fantastic opportunity to develop the huge potential our marine resources have for CCS, renewable energy and hydrogen production, all of which are set to play a vital role in our energy transition.
"We're lucky in Scotland to already have a strong energy skills workforce, and the progression of projects like this can help inform how we can sustain the thousands of energy jobs we currently have and adapt them to the needs of the future."
Recommended for you

Offshore wind a chance to 'reverse multi-generational' Highlands skills exodus