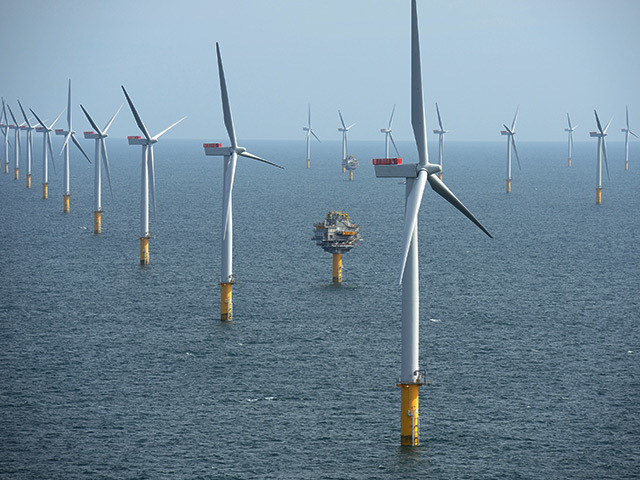 The Crown Estate has awarded Agreements for Lease (AfL) lans to six proposed offshore wind project extensions in the waters around England and Wales in the last six months.
Described as a "milestone" for the development pipeline, the proposals, which have a combined potential to deliver 2.8 gigawatts of new capacity, have been brought forward as part of the the 2017 Offshore Wind Extensions opportunity.
It's hoped the move will unlock additional capacity in the UK offshore wind portfolio by extending existing offshore wind farms.
The Agreements for Lease are for extensions to:
·        Sheringham Shoal offshore wind farm
·        Dudgeon offshore wind farm
·        Greater Gabbard offshore wind farm (extension known as North Falls Offshore Wind Farm)
·        Galloper offshore wind farm (extension known as Five Estuaries Offshore Wind Farm)
·        Rampion offshore wind farm (extension known as Rampion 2)
·        Gwynt y Môr offshore wind farm (extension known as Awel y Môr Offshore Wind Farm)
These six project awards come in addition to the previsouly announced AfL for the proposed extension to Thanet Offshore Wind Farm.
Each proposal has successfully progressed through the plan level Habitats Regulations Assessment stage (HRA), which assesses the possible impact of the proposed windfarm extensions on relevant nature conservation sites of European importance.
Developers will now be focussed on environmental assessments and surveys, before seeking consent through the statutory planning process and securing connections to the grid.
The extension awarded to Rampion offshore wind farm at the end of September marked the end of the 2017 Extensions opportunity, which is part of a wider Crown Estate programme to strengthen the UK's offshore wind pipeline and support the transition to net zero by 2050.
It includes the live Offshore Wind Leasing Round 4, which aims to create the opportunity for at least 7 GW of new capacity around England and Wales.
Combined with the existing portfolio of projects already in operation, construction and planning, these actions will take the UK pipeline to in excess of 40 GW.
Will Apps, head of energy development at the Crown Estate, said: "Reaching this stage marks an important milestone in the UK portfolio, demonstrating strong market appetite and further strengthening the UK offshore wind pipeline.
"Extensions projects offer a valuable way of enabling new, low cost offshore wind capacity, making efficient use of our world-class seabed resources and building on developers' existing project knowledge and infrastructure. Each project has the potential to play a vital role in supporting the nation's clean energy transition and we look forward to following their progress as they move through the planning process."
Recommended for you

All 17 ScotWind winners green lit to move into development stage