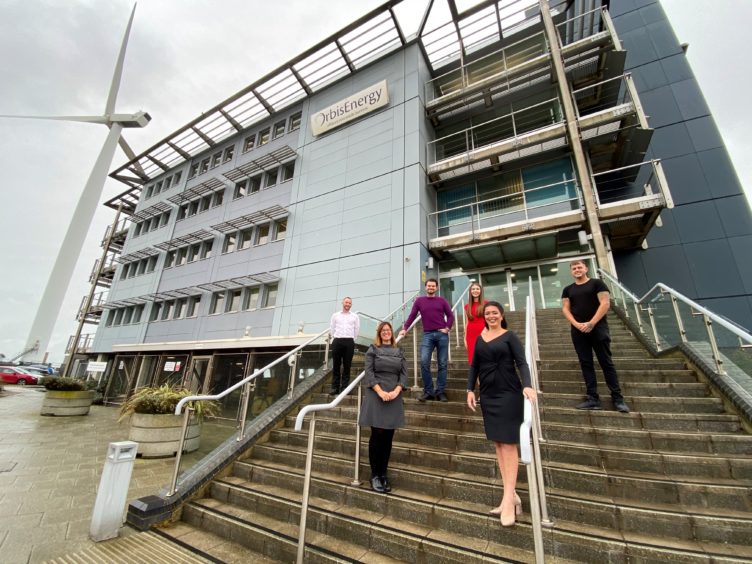 Universal Web Design has announced plans to expand its operations in order to support the clean energy sector.
The digital marketing company is opening a new office at OrbisEnergy in Lowestoft, Suffolk, resulting in the creation of more than 30 new jobs.
As part of the move it intends to offer packages specifically for businesses and organisations working in the green energy sector.
Universal Web Design was founded in 2011 and already employs over 20 people.
It  will join almost 40 other businesses and organisations which have a base at OrbisEnergy, which is owned by Suffolk County Council and managed by Vertas Group.
Lauren Nevill, Universal Web Design's operations director, said: "We already have a vast client base in the energy sector and are marketing partner to over 600 different companies."
"We have big plans for the future. The 30 new jobs over the coming months will help reduce the current unemployment rate.
"We aim to become a major employer in the area with a five-year plan of creating more than 250 jobs for local people. We want to employ talented personnel with big ambitions and also enhance the skills of current workers."
"Whether you want to increase your online presence or create award-winning international branding, we can help businesses and organisations in clean energy meet their goals.
"We have a huge amount of experience working with clients of all sizes and types and boast a lot of knowledge about what works for them. All of us at Universal Web Design are also perfectionists and want to do the best we possibly can for the people we work with."
Angela Grey, Building and Tenant Manager at OrbisEnergy, said: "We are excited to welcome Universal Web Design. Their location here will put them at the centre of the UK's clean energy market. The knowledge and expertise of the many people who work within this building also mean they are in exactly the right place to help advise and support those working in the sector."
Register for free to join Energy Voice's virtual Energy Transition Idea Exchange (ETIDEX) summit on November 19 at www.etidex.co.uk