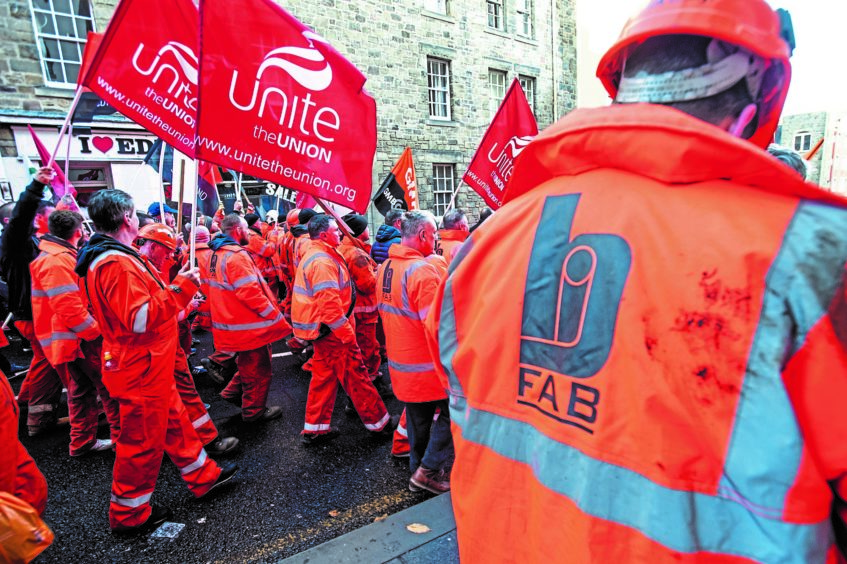 A leading trade union has labelled Boris Johnson's plans to make the UK a world leader in clean energy as "hollow words".
Unite Scotland said the prime minister's pledge that every UK home will be powered by electricity from offshore windfarms by 2030 will offer little solace to BiFab and CS Wind workers as their yards still sit idle.
As part of his speech at the virtual Conservative Party conference, Mr Johnson set out plans for a "green industrial revolution", including commitments for 60 per cent of turbine manufacturing to be carried out in the UK.
However, Unite has dismissed it as 'rehashed rhetoric' after the UK Offshore Wind Industry Council (OWIC) apparently made a similar recommendation in March 2018.
There was an outpouring of anger from unions last month after Scottish supply chain firm BiFab failed to secure any work for the £3 billion Seagreen development.
Contracts to manufacture wind turbines for the development off the coast of Angus instead went to yards in China and the United Arab Emirates.
Unite Scottish secretary, Pat Rafferty, said: "The announcement by the Prime Minister that the UK will commit to 60 per cent of turbines to be manufactured domestically is rehashed rhetoric. The UK Government has repeatedly failed to act on recommendations for years and belatedly adopting this target only serves to highlight their years of inaction and abandonment of the domestic supply chain."
"The onshore and offshore wind sector in Scotland is on life support. We have the BiFab yards and CS Wind in Campbeltown sitting idle. The Prime Minister's pledge is hollow words for these communities. SSE is awarding work everywhere but Scotland. EDF awarding scraps from the table. CS Wind's Korean owners have mothballed its factory. Talk is cheap.
"We need action and we need that right now. We urgently need the Contracts for Difference Scheme totally reformed to legally ensure that domestic based firms are guaranteed work from the billions of pounds being poured into the on and offshore wind sector. The reality is that the people of Fife, Lewis and Argyll and Bute haven't seen a penny of it."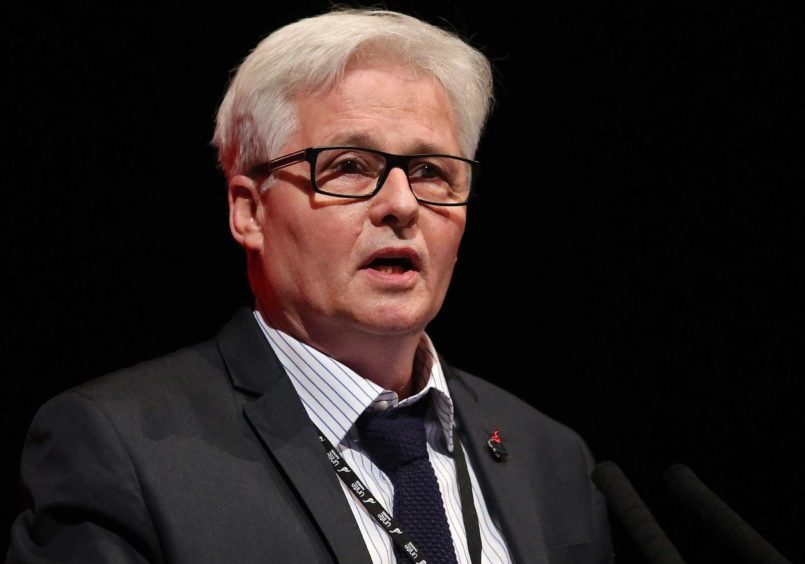 Meanwhile, Unite has also accused the prime minister of a "poverty of ambition" over the scale of his commitments.
The union claims the prime minister's pledge that every UK home will be powered by electricity from offshore wind farms by 2030 wanes in comparison compared with the "vast sums" that France and Germany are investing in this sector.
Unite also raised concerns of an over-reliance on offshore wind at the expense of a mix of clean energy sources.
Gail Cartmail, Unite assistant general secretary, said: "We welcome the prime minister's conversion to offshore wind farms, but what it reveals is the poverty of ambition compared with France and Germany.
"The spending proposed by Boris Johnson pales into significance with the vast sums that our main European competitors have invested in this sector.
"The commitment for 60 per cent of the turbines to be manufactured in the UK only highlights that much more could have been done to invest in this sector and the jobs boost that would have been created. This was highlighted by the closure of Vestas on the Isle of Wight a decade ago.
"The Johnson rhetoric will turn out to be a mirage without a strong economy, retention of skilled jobs and investment in apprenticeships – and this means that chancellor Rishi Sunak needs to continue to do much more to protect employment as we go through the coronavirus pandemic."
Unite national officer for energy, Peter McIntosh said: "What we are waiting for is the government's much-delayed energy White Paper which will show how the UK reaches its pledge of net-zero carbon emissions across all forms of energy by 2050. This will include low carbon nuclear and renewables, such as wind power.
"What the prime minister spoke about today is only a partial picture of what needs to be done to keep the lights on for industry, business and the consumer."
Register for free to join Energy Voice's virtual Energy Transition Idea Exchange (ETIDEX) summit on November 19 at www.etidex.co.uk
Recommended for you

Boris Johnson urges oil majors Shell, BP to invest in renewables