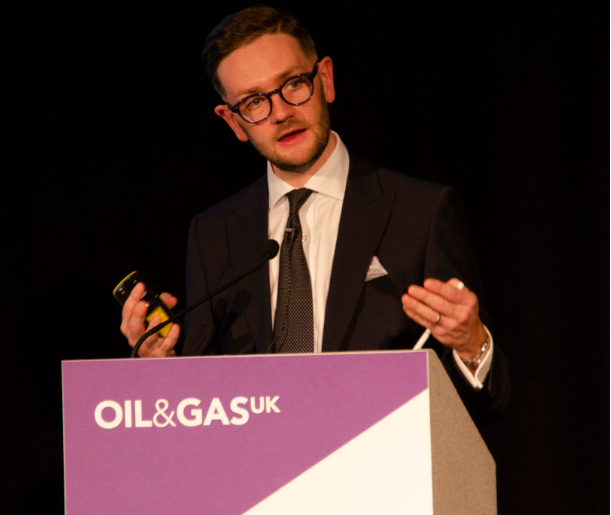 The Scottish Government's forthcoming climate change plan must set the foundations for a "new era of action", ministers have been told.
The Committee on Climate Change advisory body said Scotland was now at a "crucial moment" in its efforts to reduce emissions and meet the goal of achieving net-zero by 2045 – five years ahead of the target for the rest of the UK.
With the "vast majority" of emissions reductions so far having coming from the power sector, with the move towards renewables, the committee said ministers now face the challenge of having to "deliver meaningful reductions" from other areas.
Its latest progress report on Scotland added: "Much rests on the climate change plan update due later this year, which should set the foundations for a new era of climate change action in Scotland."
The Scottish Government is due to publish that updated plan in December but as it prepares to do so committee chief executive Chris Stark warned the interim target of cutting emissions by 75% by 2030 was "incredibly stretching".
To meet that, he said "a lot will hinge on the willingness of the Scottish Government to take ambitious steps".
Mr Stark added that to date Scotland had done "better than any other UK nation, better than any other country in the G20", saying ministers had made "remarkable progress in cutting emissions while also growing the Scottish economy".
But almost two-thirds (65%) of the fall in emissions in the period 2008 and 2018 came from the power sector alone, he said.
His comments came as the committee's latest report noted emissions from all other sectors outside of electricity generation have fallen by just 14% over the decade.
The Scottish Government's updated climate change plan must "put Scotland on a path to sharper emissions reduction in the near-term and establish a course to net zero by 2045", the report said.
Other priorities it identified for ministers include setting out a "coherent strategy" for low carbon heating and energy efficiency for Scotland's homes and other buildings, as well as action to make it "easy for people to walk, cycle, use public transport and work from home in Scotland".
At the peak of the coronavirus lockdown, carbon dioxide emissions were reduced by about a third, Mr Stark said.
He stressed that change is "fundamentally temporary" – while the committee report said the key "structural changes that will drive emissions reductions in sectors outside of electricity generation have not yet been achieved".
Lord Deben, chair of the Committee on Climate Change, said it was a "crucial progress report".
He stated: "For me this is a crucial moment, very important, that Scotland should again take the lead for the United Kingdom, reminding the other countries just how much can be done and I hope increasingly being the exemplar for others."
While he said the country "faces an extraordinary challenge in dealing with Covid-19", he added it was vital that ministers do "not lose sight of the climate crisis".
Lord Deben added: "Scotland can no longer rely on electricity generation to reduce its emissions, so it must begin to make more meaningful progress in the other sectors of the economy.
Environment Secretary Roseanna Cunningham said she would consider the committee's recommendations as the Scottish Government finalises its climate change plan.
She added: "There can be no doubt Scotland's climate change targets are immensely challenging.
"If we are to succeed in ending our contribution to global climate change, it will require action from every area of society and the economy. It must be a shared national endeavour."
To achieve this she said there needed to be "more action – right now and in the future – from the UK Government in many key areas where policy levers remain reserved".
Recommended for you

Energy cost crisis likely to fuel climate activism