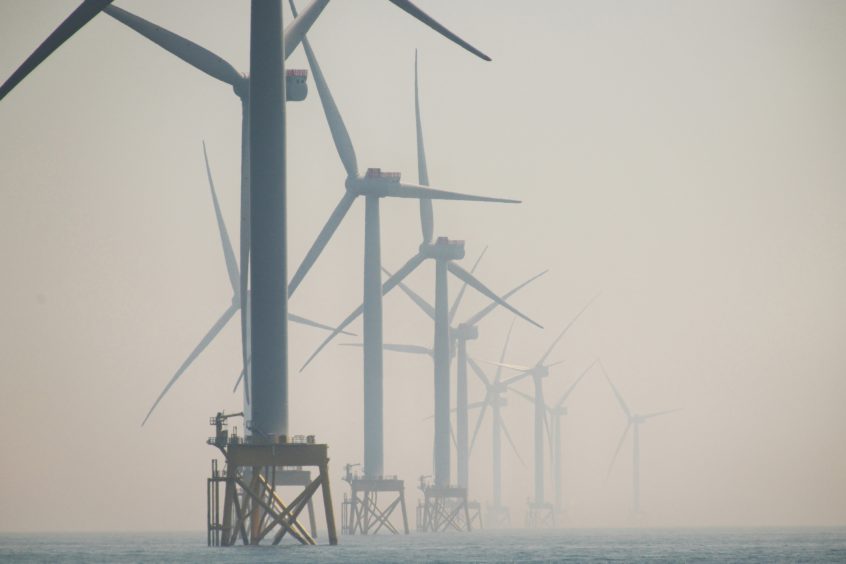 The Crown Estate has delayed its latest offshore wind leasing round just a week after Prime Minister Boris Johnson pledged a "green industrial revolution" from the sector over the next decade.
Round 4, which aimed to identify 7GW of offshore wind projects, has now moved back its timeline, which will see final awards moved from 2021 to an expectation of spring 2022.
Law firm Pinsent Masons said it raises "further questions" on the feasibility of Boris Johnson's "already optimistic" pledge last week to deploy 40GW of offshore wind by 2030.
ScotWind, announced in June as the first wind leasing round for the Scottish seabed in a decade, is a separate process and not expected to be impacted, said Crown Estate Scotland, which is a separate body.
Crown Estate, the UK entity, said its Round 4 decision was in order to "clarify requirements with bidders" during the initial assessment stage, which looks at the "financial and technical robustness" of proposed offshore projects.
Gareth Phillips, partner at Pinsent Masons, said it could lead to years of knock-on delays.
"This is disappointing news for an industry looking to deploy urgently needed renewable infrastructure, and further questions the feasibility of the PM's pledge to achieve 40GW offshore wind by 2030 which are already optimistic," he said.
"Realistically, developers are unlikely to start project development work until they know the outcome of Round 4 and it will then take at least 2 to 3 years to obtain survey data and submit a consent application and another 1 year plus to obtain consent, and then a year or so before construction starts (likely subject to available subsidy).
"The most will need to be made of other projects, earlier in the pipeline, including the balance of Round 3 and Extension projects, if the 40GW target is to be met."
There is currently just under 10.5 gigawatts (GW) of wind in the seas around the UK, generating around 10% of our electricity
Boris Johnson said at the Conservative Party Conference last week the offshore wind boom will create "hundreds of thousands, if not millions, of jobs", over the next decade.
Jonny Boston, business development manager at The Crown Estate, said: "Today's announcement updates our intended timeline for the final stretch of our tender, ensuring we can maintain a fair, robust and transparent process.
"With Round 4's continued progress, the UK offshore wind portfolio is poised to play a critical role in unlocking our national Net Zero ambition, and we look forward to continuing to work closely with bidders and stakeholders through the next stage"
Recommended for you

Cerulean Winds signs exclusivity agreements for three INTOG floating wind sites