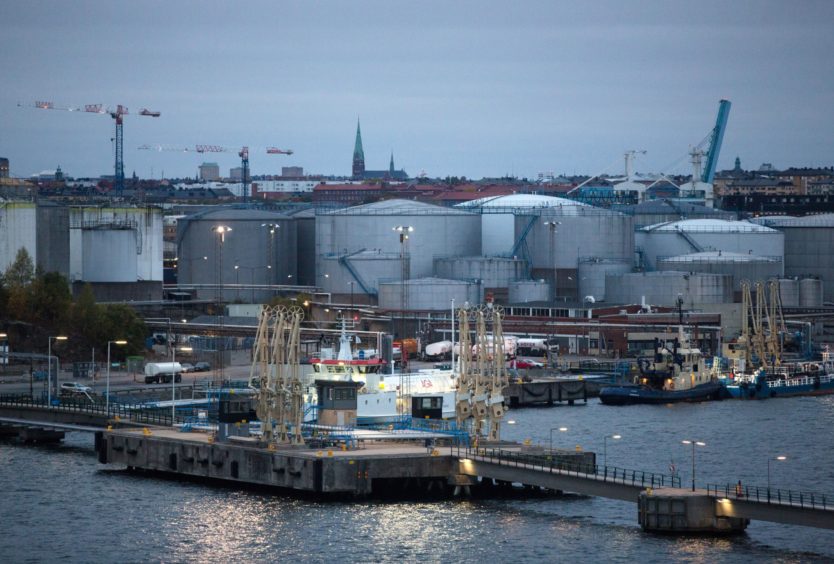 Demand in Europe and the US may have peaked already, the heads of three trading companies have said, but growth will be sustained by Asia.
Globally, oil demand should be back on track by the second quarter of 2021, Vitol's CEO Russell Hardy told the Energy Intelligence Forum. "Our numbers show us 5-6 million barrels per day behind 2019, that begins to narrow from December onwards."
The co-founder of Gunvor Torbjörn Törnqvist said the demand hit was higher, at 6-7mn bpd below 2019. He cautioned this may be revised down.
Trafigura's CEO Jeremy Weir noted a likely long-lasting impact on jet fuel demand. "After 9/11, it took four years for jet fuel to recover to pre-crisis levels. After the financial crisis, it took eight years." Jet demand was unlikely to return for some time, 2022 at the earliest, he said.
Asia
Törnqvist went on to say that "Europe and the US will probably not go back to 2019 levels again. Growth will come from China and the Far East. China is doing really well."
He went on to say oil demand in China was "basically back to where it was a year ago".
Weir agreed on prospects for Asia, reporting that gasoline demand in India had returned to pre-pandemic levels.
The Vitol and Gunvor heads differed on the prospects for diesel. Törnqvist said this had probably already peaked but that gasoline would continue to rise. Hardy put the diesel peak in the late 2020s, "gasoline in the mid '30s, naphtha and LPG in the early '40s."
Demand for crude will not fall off a cliff, no matter what peak demand may look like, said Weir. "There's a long fat tail with a gradual decline for oil. We don't see a significant or rapid decline rate."
Upstream moves
Given short term uncertainty and future demand needs, the three traders did not rule out investing in the upstream. Vitol has taken the clearest step in this direction, forming a unit in July to acquire assets in the US' shale plays.
"The oil market has a more positive future two, three, five years down the track," said Hardy. "It's not a bad tactical time to invest in the upstream."
Weir and Törnqvist took a slightly more cautious stance. The Trafigura boss noted the higher cost of capital, which would require higher returns. Gunvor's CEO acknowledged the uncertainty of the near future and saying there would be a challenge, unless "exceptionally low breakeven prices" could be captured. "If prices stay low enough we will see high prices once again. That is the history of oil," Törnqvist said.
In what has become a tradition for the Energy Intelligence conference, the three were invited to speculate as to what oil prices might be in a year's time – and 10 years' time.
Hardy said $55 per barrel for October 2021 and October 2030. Weir went for $52 and $60, while Törnqvist chose $50 and $60.
Last year, when the conference was known as Oil & Money, Vitol's number was $50 for 2020, Trafigura the low $50s and Gunvor high $50s.