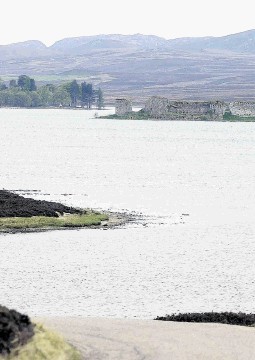 A decision on plans to build two windfarms at a Highland beauty spot should edge a step closer this week.
Scottish Government reporter Dannie Onn is due to finally submit his report on the proposal to build a total of 43 turbines on the hills above Dava Moor.
The site is home to Lochindorb freshwater loch and its ruined castle, once the lair of the Wolf of Badenoch in the 14th century. Eurus Energy wants to erect 26 turbines at Glenkirk, overlooking Lochindorb, while Infinergy has applied to build a 17-turbine windfarm at Tom Nan Clach.
An inquiry into the schemes, which attracted 2,000 objections, finished nearly a year ago.
A spokeswoman for the government's Directorate for Planning and Environmental Appeals said that it was not know when a final decision would be made.
The inquiry heard the turbines would be visible from 11 summits within 21 miles, including five Munros – Cairn Gorm, Bynack More, Ben Macdui, Braeriach and Sgor Gaoith.
Developers Eurus Energy said the devices would be a "background feature".
However anti-windfarm campaigner Pat Wells said approval would be a "death sentence" to the area.