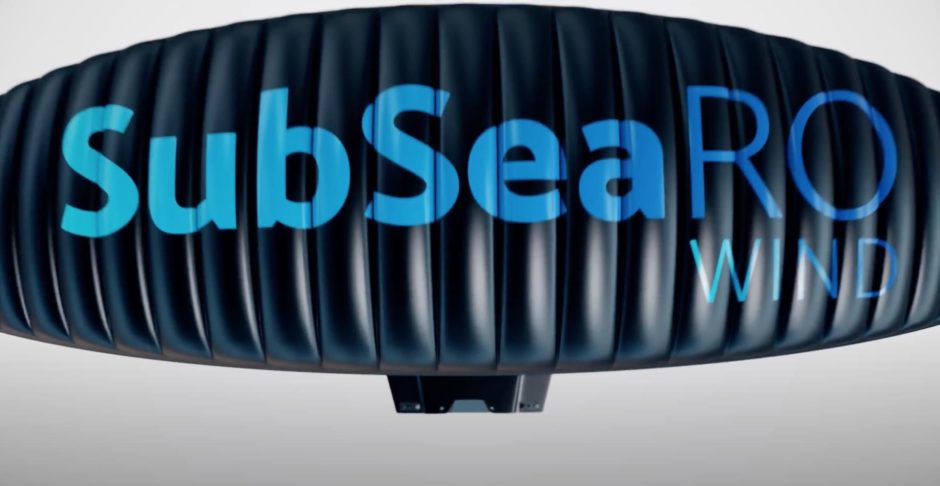 A London energy firm is aiming to develop "disruptive technologies" to address energy storage challenges after successfully completing a lucrative funding round
Hydro Wind Energy was founded in 2018 to try and find scalable solutions to the "world's water crisis".
It initially came up with two main solutions to the issue; ocean rain harvesting and subsea desalination.
However, the firm also needed to find an energy source and began to explore using wind power, specifically kites and vertical axis wind rotors.
From there, Hydro Wind, which has 26 employees across the globe, recognised that its system could be used to overcome some of the challenges posed by the energy transition.
Lee King, the firm's CEO, said: "We realised the devices we were creating could also be used in power generation. It could harness the energy offshore, store it subsea and release it on demand into the grid, solving several challenges.
"In order for the energy transition to happen, cost-effective grid scale energy storage is going to be one of the many things that is key."
Hydro Wind, which also has operations in the US and Dubai, recently completed a successful crowdfunding campaign in which it leveraged almost £700,000.
The money will go towards developing prototypes for the firm's power generation and water desalination units, which are respectively called OceanHydro Wind and SubSea RO Wind.
Both systems are powered using high altitude, ocean-based kites, reducing the cost of desalination by 90% compared to other technologies, as well as enabling more efficient power generation, storage and dispatch.
The company plans to have both prototypes completed by the end of 2021, with full-scale commercialisation planned for 2023.
The funding will also allow Hydro Winds to expand its international activities and scale up QuenchSea, its portable, handheld water desalination device.
On the funding round, King said: "It's a good start but if you're working with anything offshore, the costs are high.
"We're not actually paying salaries at the moment – all the team have share options. That's helped us get to where we are.
"Even with £1 million, we won't be able to pay full salaries – that would require around £5m to £6m a year."
Identified as one of the World Economic Forum top 100 startups, Hydro Wind is currently planning to hold a "really big" equity round in the near future in order to support its growth ambitions.
The firm is aiming to raise more than £30m to help progress its units all the way through the technology development cycle to commercialisation.
On top of this planned funding round, paperwork is currently being finalised to allow Hydro Wind to enter the NASDAQ Dubai private market.
King added: "It's the first stage before going public but you can't yet trade shares. What happens is they manage our share registrar, build up a bit of credibility and prepare us to put best practice in place."