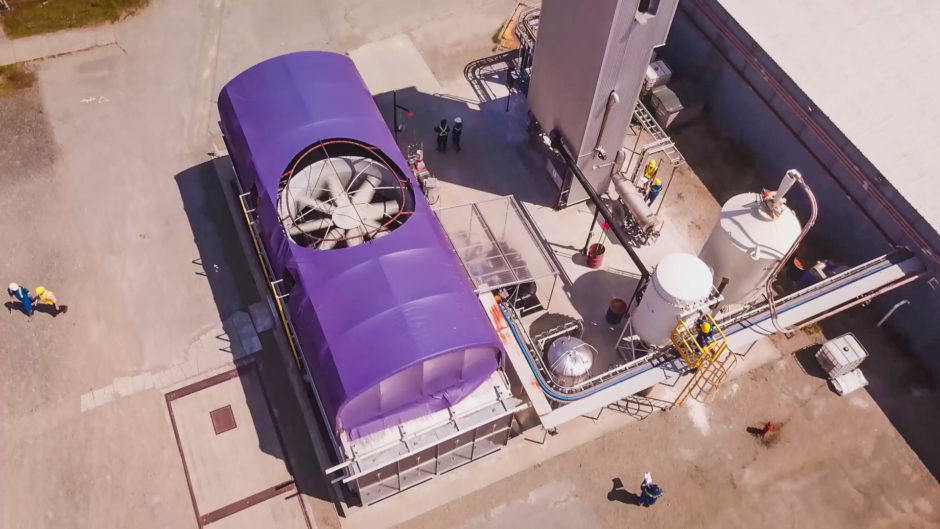 A new system that allows customers to pay to have carbon dioxide removed from the atmosphere has been launched today.
Anyone in the world can now reserve capacity from Canadian firm Carbon Engineering's large-scale direct air capture (DAC) technology in order to try to offset their emissions.
The new service has already snapped up its first customer with global commerce company Shopify booking 10,000 tonnes of permanent CO2 removal.
Carbon Engineering said it's the "largest publicly-announced" purchase of DAC-based carbon withdrawal and reflects a growing awareness of the technology's role in mitigating climate change.
DAC removes CO2 directly from the atmosphere, allowing it to be permanently and securely put underground, providing a solution for hard-to-abate sectors.
Carbon Engineering's first industrial-scale facility is being constructed by 1PointFive and is expected to be operational in 2024.
The British Columbia-headquartered firm has previously worked with Aberdeenshire based Pale Blue Dot (PBD) to develop the UK's first commercial-scale DAC plant.
If it goes ahead, the system could be built near to the St Fergus gas terminal, near Peterhead, where PBD is currently working on the Acorn carbon capture and storage (CCS) facility.
Steve Oldham, Carbon Engineering's CEO, said: "Carbon Engineering's mission has always been to deliver a highly scalable and affordable solution for removing carbon dioxide from the atmosphere.
"We're on the brink of large-scale deployment of our technology and the next critical step is accumulating market interest and securing customers.
"This new service allows us to do that. It also makes it easy for companies and governments to include permanent carbon removal in their net-zero plans.
"We're thrilled to expand our relationship with Shopify and welcome them as our first carbon removal customer, and we look forward to supporting others so we can collectively make large-scale carbon removal a reality."
As part of the new system, customers will be able to pay to remove carbon in quantities as small as 100 units.
Each unit represents one metric tonne of carbon dioxide captured and permanently removed from the atmosphere, offsetting past, present or future emissions.
Customers pre-pay a deposit, with the remainder due only once the CO2 has been physically removed.
Stacy Kauk, Director of Shopify's Sustainability Fund, said: "DAC combined with permanent storage, through standalone sequestration, will play a critical role in reversing climate change.
"Shopify is on a mission to make commerce better for everyone, and to help make a low-carbon future a reality. We're Carbon Engineering's first customer because we recognize the need to go beyond emissions reductions.
"Our commitment to this new carbon dioxide removal service is not powerful enough on its own—we need others to join Shopify's efforts, in any capacity, to catalyse this frontier large-scale DAC technology."
Recommended for you

Report finds 100 North Sea storage sites needed to meet 2050 CCUS demand