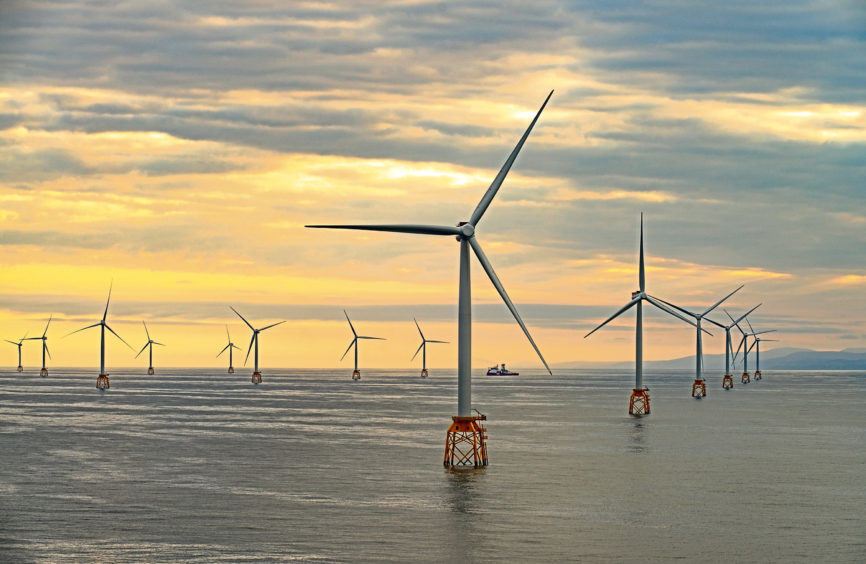 A further delay to the ScotWind leasing round risks the loss of billions of pounds of investment, a leading trade body has warned.
Scottish Renewables issued the stark message ahead of a Scottish Government cabinet meeting tomorrow, with the much-anticipated seabed leasing round expected to be on the agenda.
ScotWind has already faced more than a year's delay, and was last month pushed back again after the counterpart round in England for the Crown Estate attracted massive bids from big oil like BP.
The trade body said the cabinet must resolve the delay in order to ensure industry has the certainty it needs to sign off investment plans before the start of the Scottish Parliament's pre-election purdah period on March 25.
CEO Claire Mack said they need to reach a decision which will enable ScotWind to reach an outcome in 2021.
Failure to do so would require developers to send investment decisions back into lengthy approval processes.
The Scottish Government said Crown Estate Scotland, which manages ScotWind, is aiming to complete its review by March 24.
Ms Mack said: "Ministers should be in no doubt about the impact of the decisions they will make. There is global interest in Scotland's burgeoning green economy so let's capture, not damage, that confidence in our country as a place to invest.
"Industry has endured delay after delay in the past decade, a situation which has left Scotland's offshore wind sector trailing the rest of the UK. Further delay now would be disastrous and would risk setting off a domino effect of damaging consequences."
The Port of Cromarty Firth has said that ScotWind is expected to generate a "50-year pipeline" of work for the region.
Last month the round was delayed by Crown Estate Scotland, supported by Scottish Government ministers, after massive bids were made for the English leasing round in February.
Ministers said the delay would help ensure "major green investment" is attracted.
Industry figures aired their suspicion that the massive English bids, including BP and EnBW's £900million entry, would push up the price of "real estate" in Scotland.
A Scottish Government spokesperson said: "The ScotWind process is being reviewed by Crown Estate Scotland, in light of the significant changes to the wider UK offshore wind market caused by the outcome of UK Crown Estate Round 4 process.
"The review is examining the ScotWind lease options structure, including the pricing of those options, to ensure that a fair value is placed on the sea bed sites being leased for offshore wind developments around Scotland and that the people of Scotland benefit fully from the assets of the Scottish Crown Estate.
"The review is targeted for completion by 24 March."
Recommended for you

ScotWind developers flock together to gather two-year bird survey data