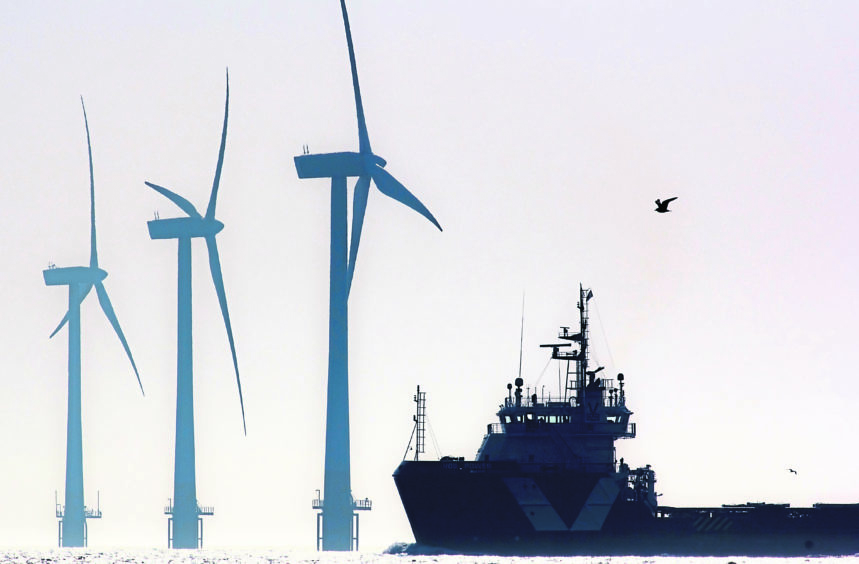 Europe ploughed more than £37billion (€43bn) of investment into new wind farm projects in 2020, led by the UK, according to analysis.
Trade body WindEurope said major new developments including Dogger Bank in the UK, which will become the world's largest wind farm, and Hollandse Kust Zuid in the Netherlands drove £22.5bn (€26bn) of investment in offshore capacity.
The remaining £14.7bn (€17bn) in onshore wind took the total to over £37bn, a 70% increase on 2020.
The UK accounted for the largest investment of any country at £11.2bn (€13bn), followed by the Netherlands at £6.9bn, France at £5.6bn and Germany at £3.7bn.
However WindEurope said the investments, covering 20GW of new capacity in the coming years – 13GW of which is in the EU – is much less than needed in order to meet the goals of the Paris Climate Agreement by 2030.
Europe needs 27 GW of new wind energy a year to in order to deliver its new 55% emission reduction target, the trade body said.
Despite cash being out there, red tape around planning permission remains "the main bottleneck", according to CEO Giles Dickson.
He said: "Europe wants more wind energy to deliver its climate and energy goals. The technology is available. So is the money. But the right policies are missing, notably on the permitting of new farms where rules and procedures are too complex.
"The revision of the EU Renewables Directive in the 'Fit for 55' package needs to tackle this. Governments need to simplify their permitting and ensure there are people to process the permit applications. Otherwise there's no point having a higher renewables target."
WindEurope has issued a new report into the financing of wind projects, showing wind farms continue to be financed with 70-90% debt and 10-30% equity in the main.
Banks lent a record £18bn (€21bn) of non-recourse debt to new developments in 2020.
Part of the reason for that is the bigger wind projects "are  increasingly being turned into business entities with their own management teams and financial reporting, capable of raising debt on their own".
It comes as jobs in the UK offshore wind industry are expected to swell from 26,000 to nearly 70,000 in the next five years.
Edward Northam, head of Green Investment Group Europe, said: "As one of the most mature, proven renewable technologies that can be delivered at scale, wind projects present an extremely attractive opportunity for investors.
"The challenge currently facing the sector therefore lies not in access to capital, but in accessing a pipeline of investable projects. Investors are working hard to address this gap by delivering innovative capital structuring solutions that help make new projects happen."
Recommended for you

UK has to build 'three new turbines every two days' to meet 2030 wind targets