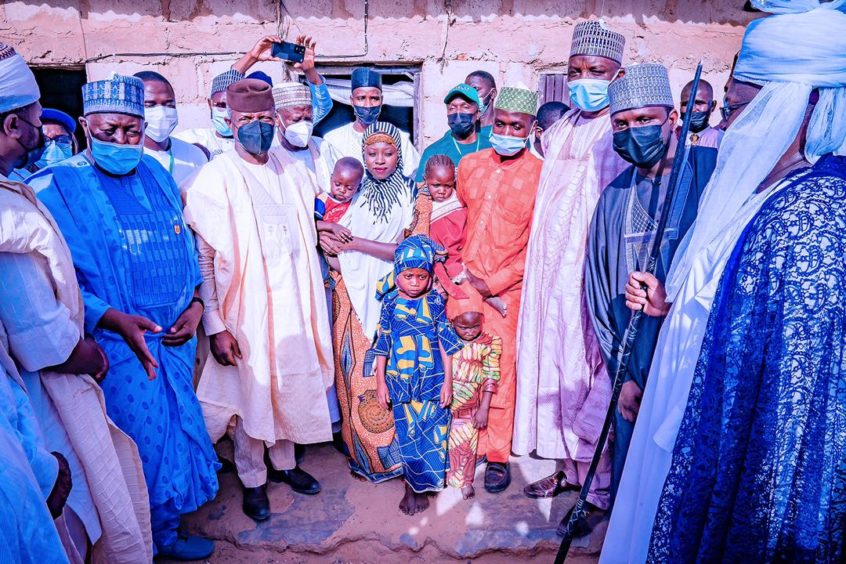 Stopping financing gas would derail developing countries' plans for cleaner energy, Nigerian Vice President Yemi Osinbajo has said.
The politician was speaking at the Africa Regional Heads of Government Commonwealth Roundtable, on behalf of Nigerian President Muhammadu Buhari.
Osinbajo said a "just transition" would involve gas. "Natural gas is accepted more or less as a transition fuel, the bridge to renewable energy," he said.
However, the European Union and the World Bank are moving towards "defunding" natural gas projects, he said.
"Now, this obviously would put countries such as ours in a very dire situation and make the transition extremely difficult for us. What we are focused on trying to do is to ensure that our gas projects replace coal and fuels," Osinbajo said.
Solar homes
The country also has plans to bolster renewable energy access. It has launched a Solar Homes Systems (SHS) plan, which aims to provide power to 5 million households. This should give solar power access to 25 million Nigerians, he said.
On April 10, Osinbajo officially launched the deployment of 100,000 SHS in Jigawa State. The solar plan aims to provide power to more people and also create employment.
"This is under our Economic Sustainability Plan. This is the first phase, and we think that this sort of programme will very quickly ramp up our progress towards zero emission," he said.
The vice president put the SHS plan on a similar footing to the country's natural gas programme. Nigeria will use CNG and LPG to replace petrol.
"This is going on now, we are actually trying to fit and retrofit existing petrol stations, so that the use of cleaner fossil fuels will replace it," he said.
"So, we are resolutely committed to all of our national development contributions under all of our agreements, the Paris Agreement, and we will support all actions that are taken along the lines of zero emissions."
Speaking at a separate event on April 15, Osinbajo hailed the investments made by Dangote Group and Bua Group. Dangote is building a 650,000 barrel per day refinery, while Bua is planning a 200,000 bpd refinery.
We are proud to point out investments made by the Dangote and BUA groups in Nigeria's oil sector. Similarly, Azura, Transcorp and other power companies have also invested significantly in their sectors.

— Prof Yemi Osinbajo (@ProfOsinbajo) April 15, 2021
Recommended for you

The Tinubu presidency and Nigeria's energy challenges