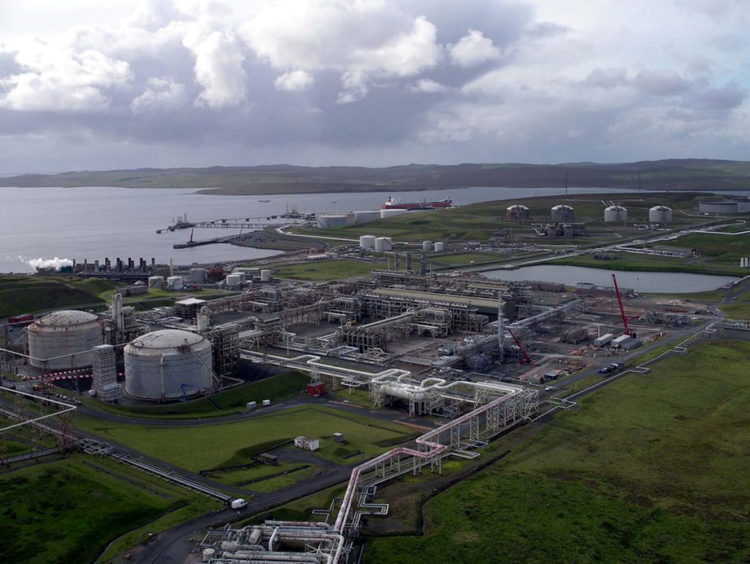 Strathcylde Uni has come aboard the Orion project in Shetland, a scheme to see major oil and gas fields in the region go net zero and produce clean fuel for the islands.
A three-year memorandum of understanding has been signed on Orion (Opportunity Renewables Integration Offshore Networks), for the Uni to work with Shetland Islands Council, OGTC and Highland and Islands Enterprise.
Orion seeks to deploy offshore wind to generate green electricity to power platforms, and generate green hydrogen at scale.
Wind and hydrogen will also be used to power homes and businesses on the islands, transitioning away from fossil fuels.
Orion will also see port facilities including the Shetland Sullom Voe Terminal powered by wind energy and redeveloped for export of green hydrogen to mainland UK and Europe, Strathclyde Uni said.
Professor Sir Jim McDonald, Principal of the University of Strathclyde, said: "Project Orion will completely transform how energy is produced, transported and consumed on Shetland and utilise the skills and experience of the highly skilled workforce to sustain thousands of oil & gas sector jobs and create hundreds of new onshore jobs. Importantly, Project Orion will take a systems engineering approach to the technological interdependencies vital to achieving Net Zero.
"We are delighted to become partners in Project Orion and look forward to channel our internationally-leading research to help drive this important partnership forward."
The project will take advantage of Strathclyde's ability to draw expertise from across multiple disciplines, it said, but particularly from the Engineering Faculty where a range of expertise is available from specialist power and energy groups.
Contributions to Energy Integration will initially come from the Institute for Energy and Environment (InstEE), Power Networks Distribution Centre (PNDC), Energy Systems Research Unit (ESRU), and, Naval Architecture, Ocean and Marine Engineering (NAOME).
Gunther Newcombe, Project Orion Coordinator, said: "The Orion project is a fantastic example of how a council like Shetland can work collaboratively with industry and academia to transform the local economy to renewable energy and develop business opportunities at industrial scale to create sustainable new jobs for the future."
Recommended for you

North Sea firm EnQuest eyeing 'significant infrastructure reuse' to deliver CCS