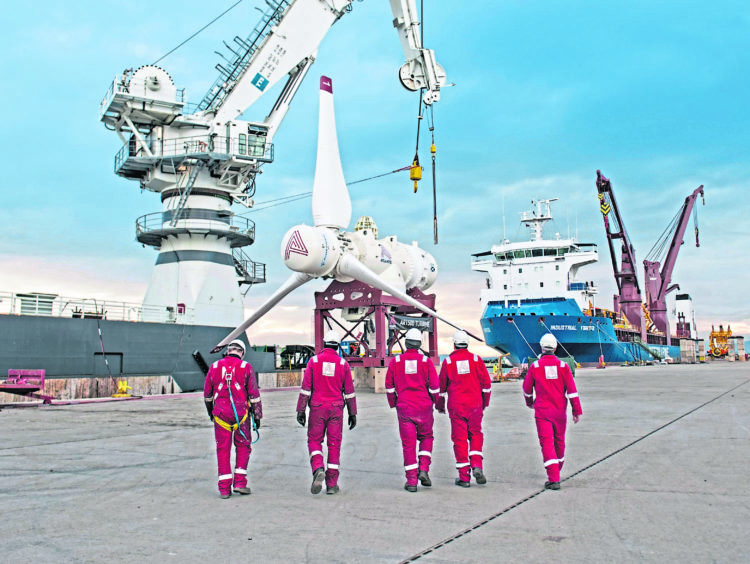 Shares in Simec Atlantis Energy (SAE) have dropped 30% after the tidal power developer disclosed that receivers are trying to take control of a significant portion of its shares held by the Sanjeev Gupta GFG Alliance.
The Edinburgh-based firm said it has received correspondence over the "purported appointment" of insolvency professionals to the stake of SIMEC UK Energy Holdings Limited (SUEH).
SUEH, part of the Gupta GFG Alliance, is the majority stakeholder in the Aim-listed Simec Atlantis Energy with a 43% interest.
Simec said on Tuesday that it had been informed that GFG intends to challenge the receivership appointment.
It added that "SUEH is a holding company for the investment in SAE and the appointment of the receivers does not extend to the rest of the SIMEC group or other members of the GFG Alliance".
Shares of SAE are down 34% (2.08pm) to 4.6pence.
The news comes days after the Serious Fraud Office (SFO) announced it had opened an investigation into the GFG Alliance.
GFG said it is cooperating with the probe, which is focused on suspected fraud, fraudulent trading and money laundering, including its financing arrangements with failed company Greensill Capital UK.
Simec Atlantis is best known for its MeyGen development in the Pentland Firth, considered the "largest consented" tidal project in the world.
Plans are also in place to install "bigger and more powerful turbines" at the project – 49 are currently proposed at a cost of £420 million.
Recommended for you

Tidal Turbines: A rare Scottish success story