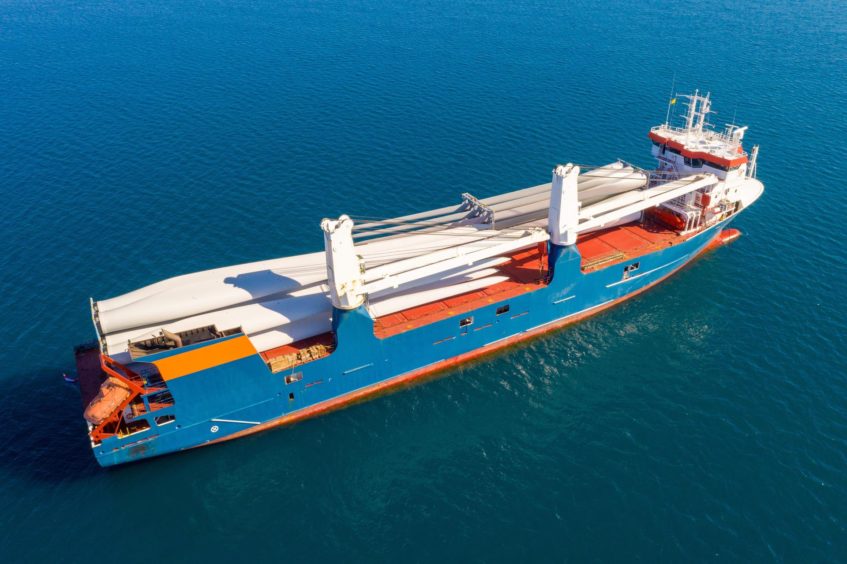 A leading renewables trade body has called for a Europe-wide landfill ban on decommissioned wind turbine blade by the middle of the decade.
WindEurope said that by taking junkyards out of the equation, it would accelerate the development of "sustainable recycling technologies" for composite materials.
Currently about 90% of wind turbines can be reused, with blades, which are difficult to break down, acting as the last barrier to complete recyclability.
Several initiatives have recently been launched by industry and academia in an effort to tackle the last piece of the puzzle.
Giles Dickson, CEO of WindEurope, and Juan Virgilio Márquez, General Director of the Spanish Wind Energy Association (AEE), have now called on the European Commission to introduce a continent-wide ban on dumping decommissioned blades by 2025.
They have asked for the veto to be extended to to other large composite components in the nacelles of modern wind turbines.
As part of the call, Europe's wind industry has committed not to send decommissioned blades to other parts of the world for disposal.
Mr Dickson said: "Wind energy is a green technology. Sustainability is part of our DNA. That's why we are constantly striving to further reduce our impact on the environment.
"A ban on landfilling wind turbine blades will help accelerate the development of sustainable recycling technologies.
"Austria, Finland, Germany, and the Netherlands already have a landfill ban in place. But we call upon the European Commission to propose a harmonised European approach."
The standard lifetime of an onshore wind farm is currently around 20-25 years.
Most of the components – including steel, cement, copper wire, electronics and gearing – have established recycling circles.
However, due to their complex composite materials – a combination of reinforced fibres and a polymer matrix – wind turbine blades are proving more tricky.
Such composites are also used in a range of other industries, including aviation, automotives and marine transport.
Although the are some technologies available to recycle the materials, they are "not yet mature enough" or widely available to address the scale of the challenge, said WindEurope.
There is also a need to make them "commercially viable", something that will require commitment from policy makers, other composite users and the recycling industry.
A study published earlier this year highlighted turbine blade recycling as an area the UK supply chain could look to target.
Mr Márquez said: "As an industry we are determined to be at the forefront of sustainability and circularity. Wind turbine blades are non-toxic and landfill safe but we believe landfilling is a waste of valuable resources.
"Our commitment to end the landfilling of wind turbine blades by 2025 will help to make sustainable recycling methods commercially viable. Spain is the second biggest market for wind energy in Europe.
"The Spanish wind energy sector joins this initiative proposed by WindEurope. From Spain we are sending a sign that the industry is committed to step up its efforts towards 100% circular wind turbine blades."
Recommended for you

Chinese activity drove global wind turbine orders to new record in Q2