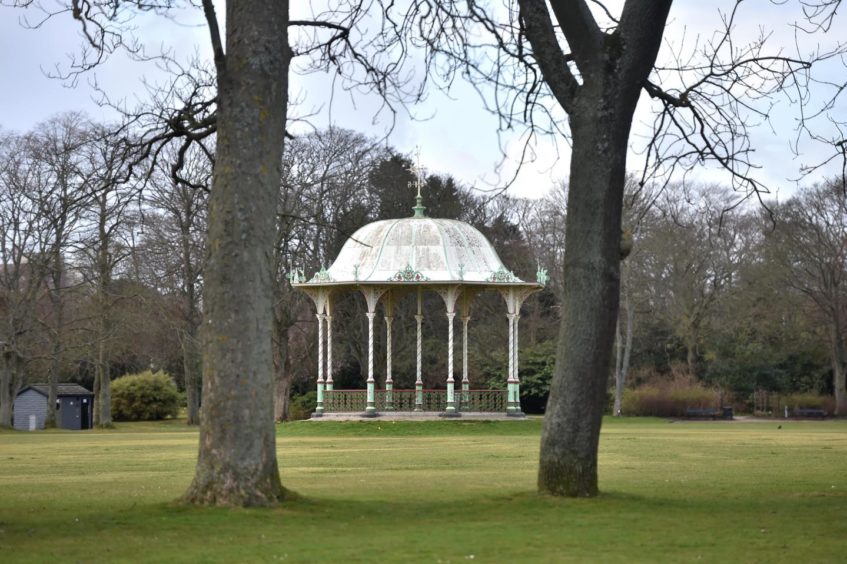 A 13-metre wind turbine blade is being brought to Duthie Park in Aberdeen this Saturday as part of a Greenpeace climate campaign.
The activist group is carrying out the stunt as part of efforts to ensure Scottish Government support in helping oil workers move to sustainable green jobs in renewable energy.
Greenpeace is inviting members of the public to sign the blade, which will be at Duthie Park between 9am and 5pm, to show support for a petition calling for action from First Minister Nicola Sturgeon.
Greenpeace said 12,000 people have, to date, signed its petition, including 1,300 in north-east Scotland.
Campaigners from Greenpeace, Platform and Friends of the Earth will be urging members of the public, including offshore workers and their families, to add their names.
It comes after the three organisations released a survey earlier this month, highlighting that duplication in training between oil and gas and renewables can pose a costly barrier to workers switching roles.
Mel Evans, head of Greenpeace UK's oil campaign, said: "Nicola Sturgeon has said publicly that she supports a just transition, but just like Boris, she's all words and no action.
"Workers are expected to pay out thousands of pounds of their own money to repeat training courses if they want employment in offshore wind, even though they already have the right skills.
"We stand with workers, and we invite anyone who wants to show their support to come down this weekend and sign the blade, to send a message to the First Minister that it's time to act."
Oil and Gas UK has estimated that up to 30,000 jobs could be lost from the industry as a result of the pandemic and resultant downturn.
There remains a risk that renewables, which are less operationally intensive than oil platforms, will offer fewer jobs for the workforce.
However, groups including the Offshore Wind Industry Council and Scottish Renewables have offered big estimates in terms of offshore wind and green hydrogen jobs in the coming years.
Lewis, a 64-year-old drilling consultant from Aberdeen, said he spent £1,400 on training costs in the last two years but, having been furgloughed during the pandemic, his certifications have lapsed and it would xost £2,100 to complete training needed to return to work.
He said: "The government will say they're 100% behind wind, or 100% behind tidal, but if you're a worker who wants to work in these sectors, you can finance it yourself."
In response to the survey earlier this month, Just Transition Minister Richard Lochhead said the Scottish Government was committed to ending the country's contribution to climate change "in a way that is just and leaves no-one behind".