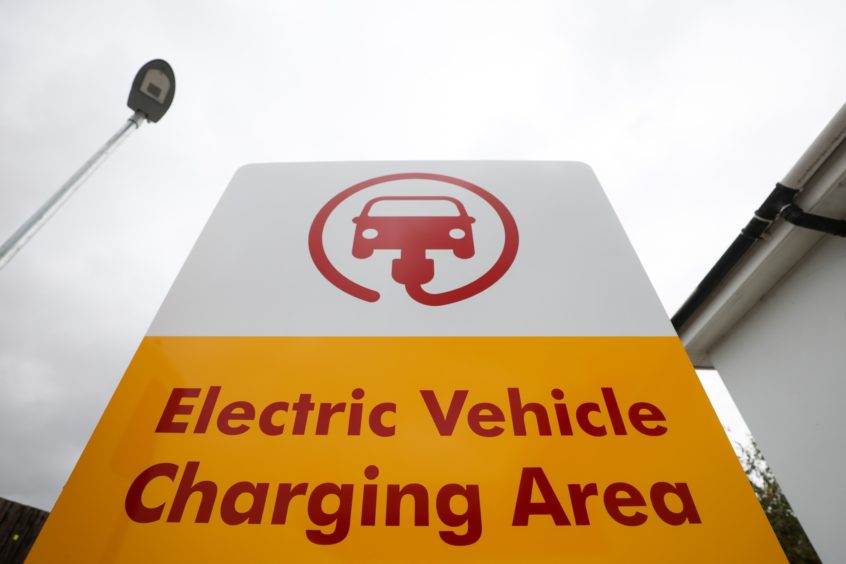 The UK competition watchdog has published a review into electric vehicle charging, warning some parts of the country are at risk of being "left behind".
The Competition and Markets Authority (CMA) has published recommendations to ensure there are sufficient chargepoints in the UK ahead of a ban on the sale on new petrol and diesel cars in 2030.
At present, the UK has 25,000 electric vehicle chargepoints, with concerns of "range anxiety" being a major barrier to uptake.
The watchdog said 10 times that amount could be needed by 2030, which "market forces alone will not deliver" and recommended further government intervention.
Recommendations
The CMA said the UK should create an "ambitious National Strategy" for rolling out EV charging between now and 2030 which should sit alongside respective strategies from Scotland, Wales and Northern Ireland.
It also said that the UK Government should attach conditions to its £950m Rapid Charging Fund to open up competition at motorway service stations so that drivers have a choice of provider.
The UK Government has also been recommended to create an electric vehicle charging sector, including tasking a public body with "monitoring the sector as it develops to ensure charging is as simple as filling up at a petrol station."
The CMA added that governments help support local authorities to boost roll-out of EV charging, including with defining a role to manage this and provide funding required.
The report found a major disparity between different parts of the UK, with Scotland having 43 charging devices per 100,000 people, compared to 27 in Wales and 17 in Northern Ireland.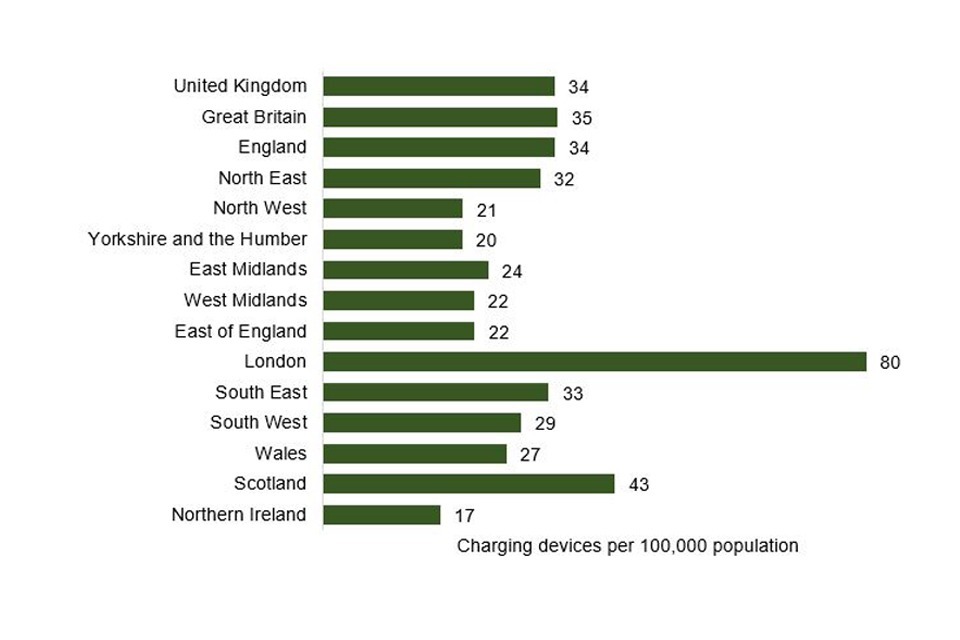 London has 80 per 100,000 people, by far the highest of any region.
"Some areas are at risk of getting left behind – for example, the number of total chargepoints per head in Yorkshire and the Humber is a quarter of those in London", the report stated.
Big Oil is on-street
The report highlights the emergence of Big Oil in the nascent on-street charging market, often partnering with chargepoint providers or through acquisitions.
Ubricity, recently acquired by Shell, has a share of more than 50% of on-street charging, followed by Source London (owned by Total), Char.gy, Electric Blue, bp pulse, ChargePlace Scotland and CityEV (with shares of supply in on-street charging ranging from 23 – 2%).
The report states there are only about 1,000 on-street chargers outside of London – 110 of which are in Scotland – so more than 90% of households without on-street parking are more than a five-minute walk away from a public chargepoint.
Electric Highway investigation
The CMA has launched a competition law investigation between Electric Highway, which provides 80% of all chargepoints at motorway service stations (excluding Tesla facilities) and three motorway service operators: MOTO, Roadchef and Extra.
Electric Highway holds long-term exclusive arrangements which last between 10-15 years, and the watchdog Is concerned these deals could make it difficult for other operators to be competitive, impacting price, choice and the number of reliable facilities.
Andrea Coscelli, chief executive of the CMA, said: "Electric vehicles play a critical role in meeting Net Zero but the challenges with creating an entirely new charging network should not be underestimated.
"Some areas of the roll-out are going well and the UK's network is growing – but it's clear that other parts, like charging at motorway service stations and on-street, have much bigger hurdles to overcome.
"There needs to be action now to address the postcode lottery in electric vehicle charging as we approach the ban on sales of new petrol and diesel cars by 2030."