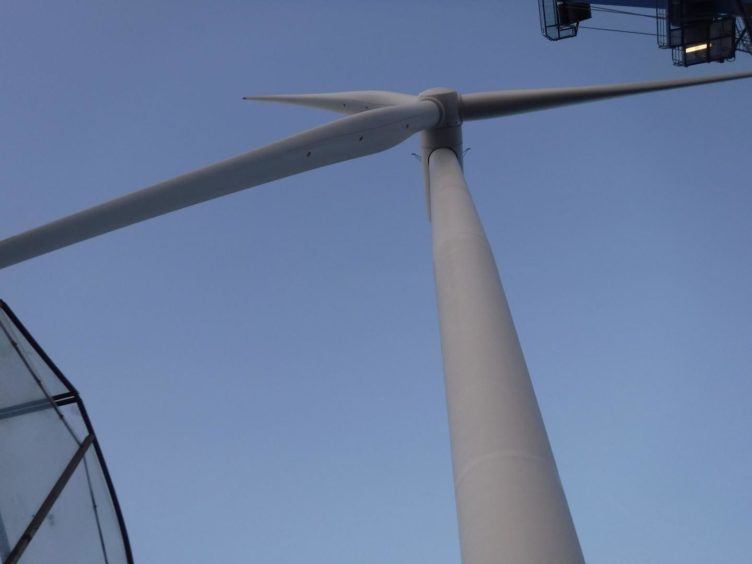 A leading union has taken aim at the owners of CS Wind after the company collapsed into administration on Wednesday.
Unite has accused the South Korean owners of running the factory, the only UK facility manufacturing wind turbine towers, "into the ground".
It was announced yesterday that administrators had been appointed to the Argyll-based firm, with CS Wind's directors citing no prospect of a market recovery.
The company was unable to secure new contracts and all staff have now either left or been made redundant by the company.
Michelle Elliot, a partner with FRP Advisory and one of the administrators, said: "CS Wind (UK) and its predecessor businesses have a long tradition of designing, manufacturing and supplying high quality wind tower solutions to clients across the UK and Europe.
"The wind tower industry has hence had a significant presence in Argyll for many years, but market conditions have unfortunately resulted in the business being unsustainable and with no immediate prospect of recovery."
'Effectively mothballed'
Machrihanish-based CS Wind was purchased by a South Korean company in April 2016.
But the company, which employed approximately 130 people, has been "effectively mothballed" since November 2019, Unite said.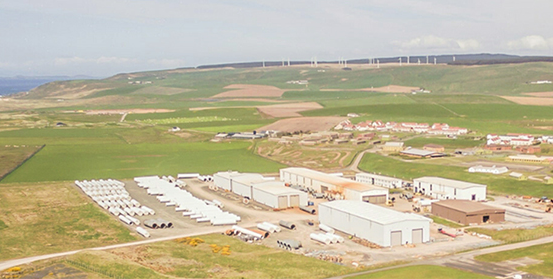 According to the union, Highlands and Islands Enterprise had also "taken out an injunction" against the company – which had "benefitted from enterprise grants totalling £3 million" – after it "blocked the removal of equipment over fears of asset stripping".
Green revolution a 'myth'?
CS Wind's demise will do nothing to quell the fears of those that feel workers in the UK are missing out on the benefits of the energy transition.
It comes less than a year after Burntisland Fabrications (BiFab) met the same fate after a deal to manufacture jackets for a wind turbine off the coast of Scotland collapsed.
In addition to criticising the owners, Unite has hit out at the Scottish and UK Governments over the "minimal" domestic manufacturing work that has been generated by the "billions of pounds" being invested into renewables.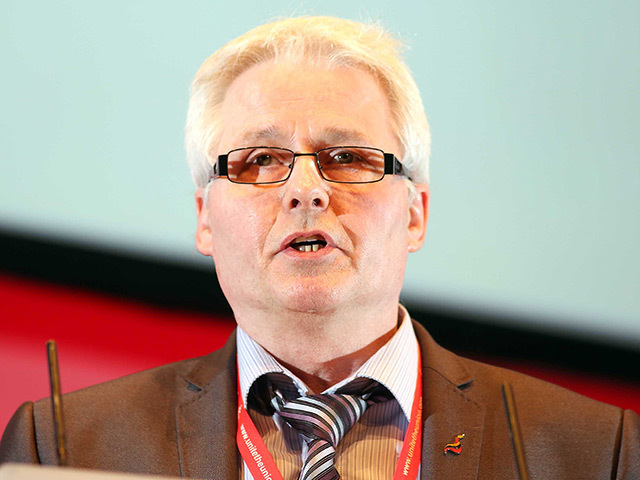 Pat Rafferty, Unite Scottish Secretary, said: "Unite has repeatedly warned of the disgraceful situation developing at the hands of the South Korean owners who have a track record for taking millions in public funds only to run a factory into the ground.
"The Scottish Government has sat back and watched from the sideline offering absolutely nothing. It's high time they accept that on their watch, for over a decade now, there has been minimal green and low-carbon manufacturing jobs directly created in Scotland.
"There is no jobs revolution – it's a myth. The Scottish Government's projection of nearly 50,000 jobs by 2020 comes crashing against the stark reality that for both the onshore and offshore wind sectors only 3,300 jobs were estimated to have been created by 2019. It's a pathetic return on the billions of pounds being poured into and around Scotland's shores. It's a national scandal."
The Scottish Government expressed its frustration that the site had lain idle for "some considerable time", despite "commitments made" by CS Wind when it took over the facility.
A Holyrood spokeswoman said: "To help tackle the climate crisis and support our just transition to net zero, the Scottish Government is investing in green skills and attracting new green job opportunities, including the establishment of the Green Jobs Workforce Academy.
"In November, Glasgow will host COP26 and Scotland can be proud that our climate change ambitions, backed by investment in creating a highly skilled green workforce, will be showcased on an international stage.
"The manufacturing facility at Machrihanish is a major asset to the Kintyre area and one that should be fully active and providing valuable local employment. Sadly it has been idle for some considerable time now, in spite of commitments made by CS Wind when they took over the lease. As owners of the site Highlands & Islands Enterprise are a listed creditor of CS Wind in the administration process and they will work closely with the administrators."
Recommended for you

Floating forecasts: Key questions on the skills challenge for floating wind