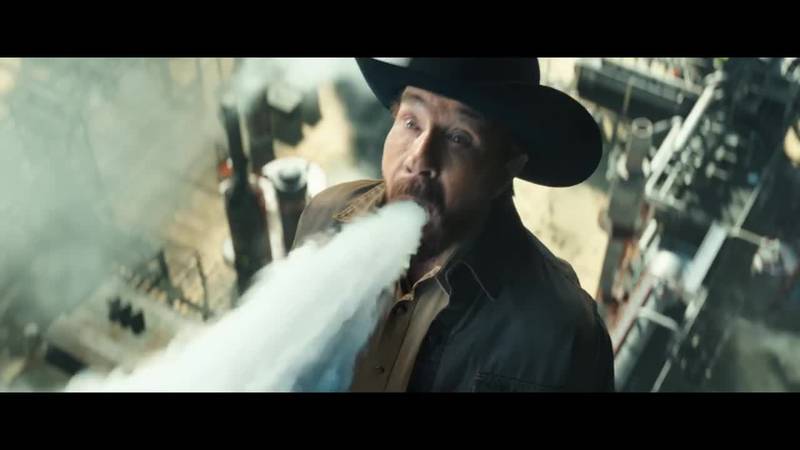 You read that correctly.
The inimitable Chuck Norris has teamed up with Norway's Aker for a new tongue-in-cheek ad to promote the firm's energy transition credentials.
At various points, the new advert features Chuck riding two whales and a moose, and, apparently, flying with the help of a flock of birds.
The commercial has some fun with the notorious "Chuck Norris facts", showing the man in action by sucking carbon out of a smoke stack, "capturing" the sun's rays for electricity and karate-chopping big data…all in a day's work.
Energy services giant Aker is using the campaign to promote its ability to tackle the transition to low-carbon fuels and take over "the world's toughest job" from Chuck Norris.
Norwegian publication E24 said the commercial cost 10 million NOK (£834,000) to create, citing Aker's information director Atle Kigen, with 1.7m in fees to Chuck Norris.
The film, from Norwegian director Espen Sandberg, also shows Chuck apparently balancing on a chair, which itself is balancing on top of a mountain, as he is flanked by eagles.
The firm's press release reads: "At Aker, we know that real heroes don't come from Hollywood, but from our Norwegian shipyards, offshore oil and gas installations, from wind farm operations, and behind computer screens using software and industrial data to drive innovation. Together, we stand ready for "the world's toughest job." We'll take it from here, Chuck!"
Watch the action-packed advert here:
Recommended for you

Aker BP submits development plan for Trell & Trine