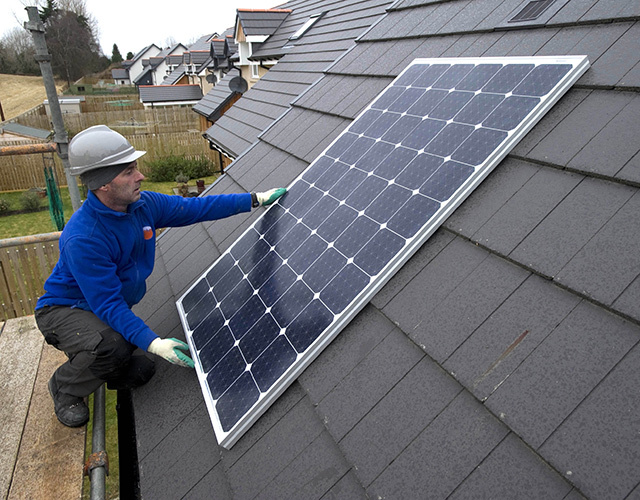 A decision by the European Commission could see import duties of around 47% placed on solar panels from China, in a move to guard against what the commission sees as the dumping of cheap goods in Europe.
The move, which would be implemented provisionally from June 6, comes after Chinese solar panel production quadrupled between 2009 and 2011.
European producers say Chinese companies have captured more than 80% of the European market from almost zero a few years ago, with panel exports worth about £18billion (21billion euros) to the European Union in 2011.
The United States levied its own duties on Chinese solar energy products in 2012, arguing that China's rapid expansion into the industry had created a massive oversupply.
Solar is the leading source of renewable energy after hydro and wind, and companies are in a race to win contracts as countries seek to limit pollution and global warming.
The move has prompted a cautious response from Beijing, which called for further dialogue.