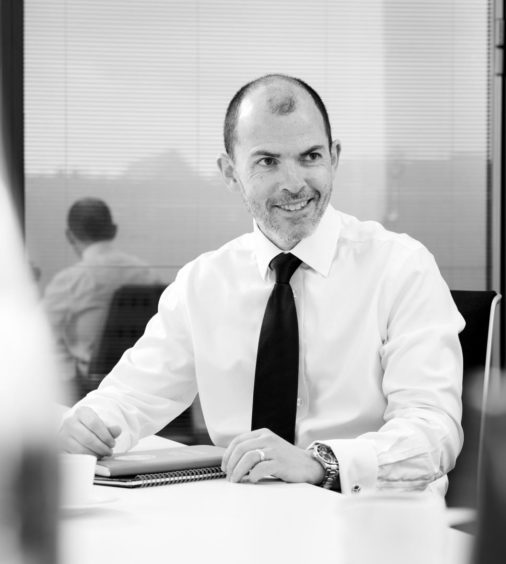 Storegga, the company behind Aberdeenshire's Acorn project, has announced the appointment of a new chief financial officer (CFO).
Brandon Rennet will take up the role on October 4, 2021, bringing with him more than 20 years' experience working on critical national infrastructure projects.
Prior to joining Storegga, he has been CFO of Thames Water, the UK's largest water company.
He also has 10 years' of FTSE 100 experience at SSE in a range of senior finance roles, including managing director for finance (2013 – 2017).
Mr Rennet's early career included a secondment to the Prime Minister's Delivery Unit in the Cabinet Office, a period in British Energy's American acquisition team based in Philadelphia and Toronto, and corporate finance advisory roles in both energy & utilities and public private partnerships.
He trained at Arthur Andersen where he qualified as a Chartered Accountant.
Nick Cooper, chief executive of Storegga said: "It is terrific to welcome Brandon to Storegga. He brings a highly relevant, complimentary skillset to the Storegga management team as we move into the next phase of the Acorn Project and of our portfolio expansion.
"It is testament to the importance of our task and to the opportunities ahead of Storegga that we continue to attract such top talent. Our primary objective is to deliver the Acorn Project and associated Scottish Cluster; the UK's lowest cost, most scalable and most advanced CCS project.
"Our secondary objective is to use this experience internationally and be an active player in the global roll out of carbon reduction and removal projects."
Along with Shell and Harbour Energy, Storegga is currently working to deliver the Acorn carbon capture and storage project, based at the St Fergus gas terminal, Aberdeenshire.
The scheme is proposing to use existing oil and gas infrastructure in order to securely tackle emissions.
It is competing to be in the initial cohort of CCS clusters to be advanced by UK Government.
Mr Rennet, said: "I look forward to joining Storegga and to playing an active role to help the world to decarbonise. Storegga is pioneering CCS and Direct Air Capture both in the UK, but also overseas, and I believe my experience in finance, energy, regulated industries and infrastructure will be beneficial to the business as it grows."
Recommended for you

Scottish CCS 'left in the lurch' as UK Government continues delay on development