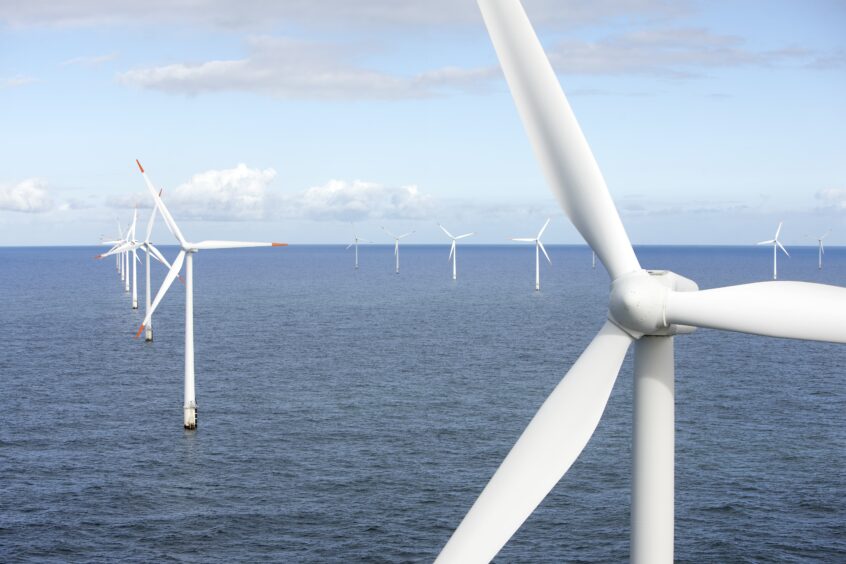 The world and energy markets are turbulent and demands for change are coming from all areas. For companies to benefit from these changes, they must focus on doing today's operations in a more sustainable manner, whilst expanding into new areas.
"The greatest danger in times of turbulence is to prepare for the world of tomorrow by using yesterday's logic and mindset," Alan D'Ambrogio, ABB market development manager, said.
The focus on sustainability and decarbonisation is essential to maintain operations but also to fight for the energy industry's place in society. The focus is shifting from the importance of maximising oil and gas recovery from the North Sea basin towards the Energy Transition.
Hydrocarbons' place is becoming more contested, although, as we write this article, we see spiking gas prices having an impact on many industries, from food to healthcare.
ABB has adopted an approach that consists of three transformational focus areas in order to be ready for the future. It is focused on sustainability, decarbonisation and extension of asset life.
Sustainability
In ABB, sustainability addresses how we enable low-carbon society, preserve resources and promote social progress.
Although ABB is expanding into new business areas, the company is not ignoring its core historic business. A project with Hungary's MOL Group saw ABB working on a range of chemical and refinery assets, preserving resources and reducing environmental impact of the operations.
ABB has implemented digitalisation strategies to eliminate equipment failures. "MOL had four different ways of working and four different languages, we took that and streamlined and standardised them into a much more efficient process fit for the future," D'Ambrogio said.
It is in the transfer of knowledge that this contract becomes sustainable. ABB consultants pass on insights in asset integrity and efficiency, transforming this from a one-off improvement to a strategic long-term transformation.
Technology adoption and digitalisation are key to the MOL work. By shifting to non-intrusive technologies for inspection and improved maintenance strategies for equipment, this allowed equipment degradation to be mitigated and plant uptime to increase.
ABB aims to reduce failures by 25% and increase the amount of time needed between maintenance by 20%. In addition, we are reducing the size of the large planned turnarounds by 15% and costs by 10%. Adding this up will deliver savings to MOL in the region of 10 million euros per year.
Decarbonisation
As the energy industry is changing, and operators are transitioning into new forms of power generation, so too must we shift.
One growing area for ABB is in working in the renewable energy sector. ABB carried out work for one of the largest fleet operators of wind turbines in the UK and Ireland. Utilising our skills and knowledge developed in oil and gas over 30 years, we were able to adapt these to onshore and offshore wind turbine reliability.
The work looked at improving reliability and improving uptime. "Our workers visited two sites with the client and brought reliability improvement teams together," D'Ambrogio commented.
Another rapidly growing sector for ABB is in large-scale solar generation, where we have carried out work in Arizona and California.
These are effectively new sectors, with high levels of capital expenditure, but less scrutiny of operating performance and expenditure.
At ABB we are focused on working with operators, to improve safety, maximise performance and reduce operating costs for these emerging sectors, bringing ABB's history of working on offshore areas to bear. There are industry differences but the safety lessons from the hydrocarbon world stand us all in good stead.
Extension
The third focus area of the ABB approach involves extending the life of existing facilities. Allowing operators to continue working at a facility, is key to energy security, is cost effective and drives sustainability for the industry. Furthermore, producing additional barrels from an existing facility is more carbon efficient than needing to develop new platforms.
We have done substantial work in the North Sea to extend the life of terminals and offshore platforms, for many of the operators and this remains a focus.
In one instance, we carried out work at a chemical facility in Louisiana during COVID-19. While ABB workers could not travel to the site, we managed to execute the work, cut costs and improve the speed of work through remote technologies for addressing the existing condition of equipment.
"This was the first time a study of this size was completed remotely, involving an expert multi-functional team enabled by digital technologies," D'Ambrogio commented. "As a result of our work, the asset, which was built in 1969, now has an extended life through to 2040."
Using this virtual technology will be an increasing opportunities for us and the industry. Given the difficulties of delivering our workers to offshore platforms, virtual visits can allow us to carry out the same work more flexibly and at lower costs.
By focusing on high-level skills, ABB and the sector as whole can compete globally and deliver exceptional work. In the Louisiana example, we were able to deliver that work package in the US, while competing against local companies that were unable to offer the expert knowledge.
ABB is in a position where we are evolving and changing our focus. Amid these changes, though, our core values of safety, reliability, customer focus and operational excellence has been strengthened.
The approach that has served us so well in the hydrocarbon business must continue and broaden as the world – and industry – change to deepen our focus on the goal of net zero.
Recommended for you

BP and Equinor low carbon projects among those shortlisted for govt funding