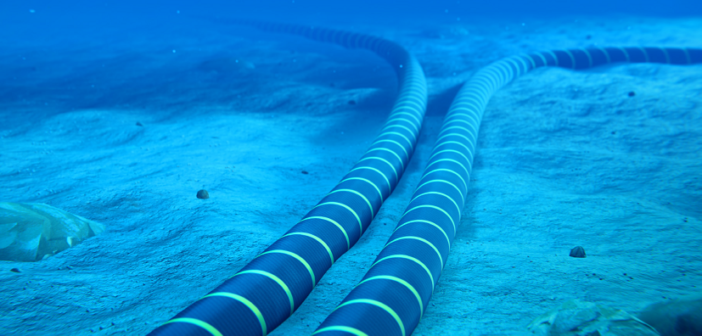 Indonesia has approved the subsea route for what could be the world's first intercontinental power grid, connecting Australia to Singapore, with 24/7 renewable power. The official nod means Sun Cable's ambitious project, that proposes the world's largest solar farm, the world's biggest battery, and the world's longest undersea cable, has moved a step closer to reality.
The large-scale solar project aims to supply up to 15% of Singapore's electricity needs by sending power via a 4,200km cable from Darwin in Australia's Northern Territory starting in 2027.
Sun Cable said the Indonesian government has agreed to the route through its archipelago for the high-voltage direct current (HVDC) cables, as well as granted a permit to carry out subsea surveys in Indonesian waters to map the underwater path to Singapore. In exchange, Sun Cable has committed to invest $2.5 billion in Indonesia as part of the project, known as the Australia-Asia PowerLink.
Sun Cable has promised some $1 billion in direct investments for procurement of equipment and services, with an extra $1.5 billion in operational spending over the life of the project, such as creating a marine repair base, reported The Straits Times.
Solar power will be generated by one of the world's largest solar plants at the Powell Creek Solar Precinct, 800km south of Darwin. The potential project, estimated to cost A$30 billion ($21.7 billion), is expected to generate between 17 and 20 gigawatt-peak (GWp) of electricity, some of which will be stored on site in what is targeted to be the world's largest battery at 36 to 42 gigawatt-hours.
Smaller batteries are planned to be built in Darwin and Singapore, with the goal of supplying consistent power night and day.
Construction is expected to begin in 2024 with first electricity supply to Darwin targeted in 2026 and first supplies to Singapore in 2027. Full commercial operations are eyed by the end of 2028.
Still, Singapore's Energy Market Authority (EMA) has said that discussions on Sun Cable's proposal to supply power from Australia to Singapore are ongoing. The EMA stressed that the proposal would need to be technically and economically viable, and able to provide competitive, secure, and reliable power supply to Singapore.
Singapore currently relies overwhelmingly on gas for power generation, particularly piped gas from Indonesia and increasingly on imports of liquefied natural gas (LNG).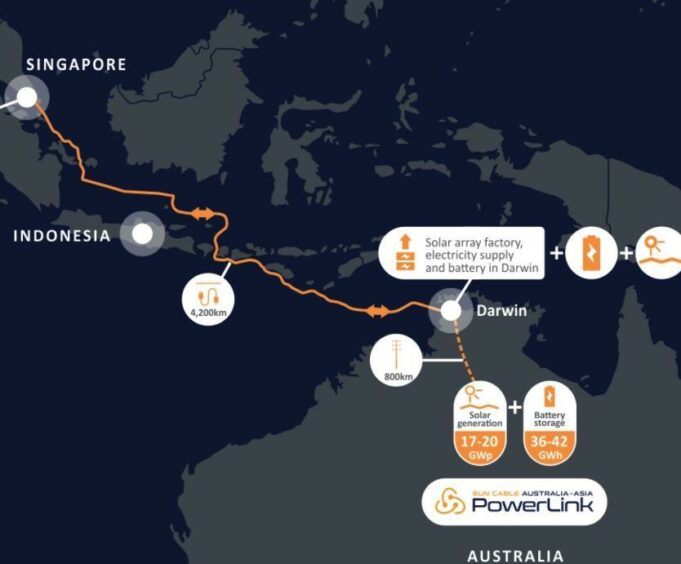 "A significant energy transition is underway in the Indo-Pacific and the share of energy delivered by electricity is growing quickly. In Southeast Asia, energy demand is growing at an average of 6% per year and forecast to grow 60% by 2040," according to Sun Cable.
"Australia has the world's highest per capita solar resource in the G20 and the second highest in the world. There is a unique opportunity to export large volumes of renewable energy, supporting regional energy needs and sustaining economic growth," reckons Sun Cable.
Sun Cable is backed by Australian billionaires Mike Cannon-Brookes and Andrew Forrest.