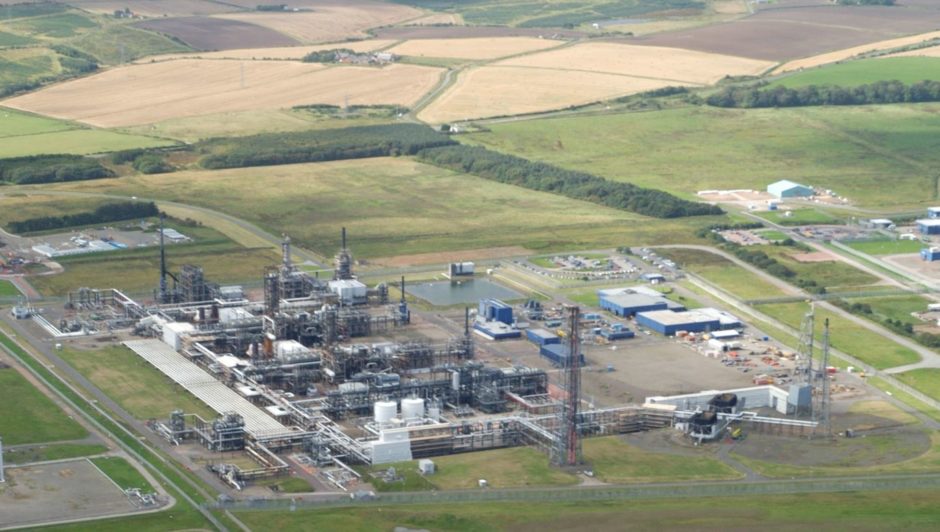 Scotland's First Minister has questioned the decision not to award government funding to the Acorn CCS project.
In a keynote speech delivered today at the University of Strathclyde, the First Minister stated that the Scottish government would no longer support unlimited recovery of hydrocarbons, including oil and gas.
Instead, government focus "will now be on achieving the fastest possible just transition for the oil and gas sector," Ms Sturgeon said.
This would include efforts to develop new sources of energy, re-skill energy workers and help develop carbon capture and storage (CCS) projects.
Referencing the potential benefits of CCS, the First Minister questioned last week's decision by the UK government not to award 'Track 1' funding to the Scottish Cluster project, a CCS scheme that would link infrastructure across the north-east of Scotland.
The move was met with widespread disappointment from much of the north east energy community.
"I want to reflect briefly on the UK government's decision last week not to give priority support to an important part of Scotland's planned journey to net zero," Ms Sturgeon said.
"The Scottish government is a strong supporter of the Scottish Cluster of proposed projects for carbon capture and storage – or CCS. The cluster includes the Acorn project in Aberdeenshire, which recently bid for support and funding.
"Despite the fact that Acorn was considered the most advanced of the projects bidding to be taken forward, it was passed over.
"I find that decision inexplicable on any objective grounds."
'Track 1' funding was instead awarded to two schemes in England: Hynet, backed by ENI, and the East Coast Clusters, which features some of industry's biggest names, including BP and Shell.
Decision "must be revisited"
The Scottish Cluster had been expected to deliver as many as 26,000 jobs in the next decade.
It would see up to 5-6 million tonnes of carbon dioxide stored per year by 2030, rising to up to 20 million tonnes by around 2040.
Ms Sturgeon said that the Scottish Cluster is "a vital part of meeting our climate targets."
"Acorn is the lowest cost, and most deliverable, planned CCS project anywhere in the UK."
"That is why the Scottish government made clear that we would support the project. And why in my view last week's decision must be revisited," she continued.
The UK government said it would "continue to engage with the Scottish Cluster throughout Phase-2 of the sequencing process, to ensure it can continue its development and planning."
Recommended for you

NSTA CCS boss talks about making the Track process 'sustainable'