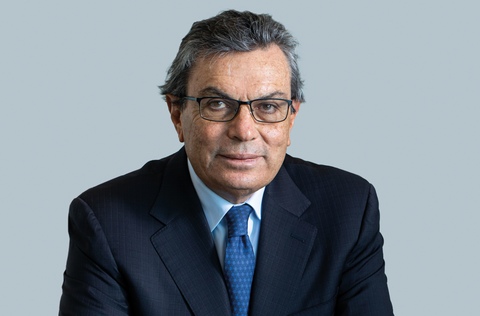 Scottish firm FoundOcean has been acquired by Venterra Group, a new wind energy services company set up by former Petrofac CEO Ayman Asfari.
Venterra Group was incorporated earlier this year, with the aim of creating a "global services champion" to meet demand and accelerate growth in the offshore wind sector.
It is led by executive chairman and former Petrofac CEO, Ayman Asfari, who retired from the oilfield services business last year.
According to its website, Venterra aims to build a combination of services across the wind farm lifecycle from planning and development, installation and build, through to operations, maintenance and lifetime extension.
FoundOcean's roots date back to the 1960s when, as part of the Wimpey organisation, a joint industry project introduced the concept of repairing and securing subsea and marine foundations and structures by using cement.
The Livingston-headquartered offshore construction grouting firm employs around 50 people, and has a base in Houston, Texas.
It has since delivered more grouted connections than any other contractor, working across the globe from the North Sea to the Gulf of Mexico and the Gulf of Thailand.
Earlier in 2021, the company secured a contract to provide the foundations for a 100-turbine offshore wind farm in Taiwan.
Alongside FoundOcean, Venterra's acquisitions include Northumberland-based subsea engineering and offshore technology firm, Osbit and Gavin & Doherty Geosolutions (GDG), an Irish geotechnical engineering specialist.
The businesses together serve offshore wind developers and operators worldwide. Together they have offices in 13 locations, operate in nine countries and have over 250 employees.
Venterra says it will invest around £250 million using cash and share issues by mid-2022, which would support the acquisition of "an expanding number of Member Companies." Eventually it intends to seek a public listing.
Rob Jewkes will join Mr Asfari as Venterra Group CEO. With over 45 years' experience in engineering and construction, in major marine projects across the natural resources and infrastructure sectors, Mr Jewkes was most recently COO of Petrofac's Integrated Energy Services business.
Commenting on the Group's formation, Mr Asfari said: "Offshore wind energy is growing fast around the world and is essential to the global energy transition. But there is a supply chain crunch – the services industry supporting wind is highly fragmented and needs greater scale and additional capital to meet soaring demand from governments and developers with ambitious renewable energy commitments.
"Venterra has been created to help meet this challenge. We are bringing together companies with the right experience and specialist skills and providing them with funding and support to create a services champion with the scale and breadth required by the market."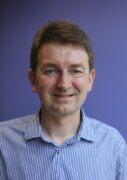 FoundOcean managing director Jim Bell said: "Venterra absolutely shares our vision at FoundOcean, helping the world's energy transition through wind power. This is a fantastic opportunity for everyone involved and we very much look forward to working with the other member companies. Together, we will have a strong presence in the renewables sector with our excellent services offering.
"Venterra's aim of building a global offshore renewables group of complementary and like-minded businesses fits perfectly with the vision of our FoundOcean leadership team. We are all very excited about the support Venterra will provide in enabling FoundOcean to grow further and achieve more than we could by ourselves.
Recommended for you

Ocean Winds fires starting pistol on Caledonia offshore wind farm