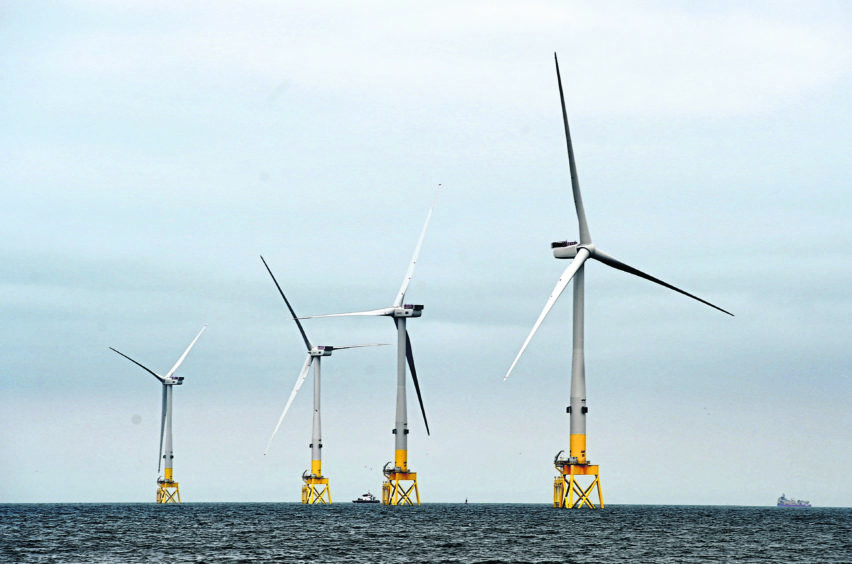 X Academy, a new initiative to inspire and harness young minds towards energy innovations and the climate crisis, has been met with an encouraging reaction from both industry and applicants ahead of the deadline for submissions to take part in the inaugural programme.
The scheme, driven by global energy consultancy firm Xodus, provides a two-year mentored placement in Aberdeen, giving graduates and those looking to reskill the chance to work on real climate issues. Non-profit-making X-Academy will reinvest training profits into further skills development, climate projects and innovations.
The deadline for applicants closes on Sunday, November 28 and the X-Academy team has been impressed with the range of submissions.
Peter Tipler, X-Academy director said: "With just over a week to go, we've seen interest from a range of people from various backgrounds, including graduates and those looking to broaden their skills and bring fresh, moon-shot ideas to the industry. X-Academy will enable participants to have a meaningful impact in low carbon energy, focusing their collective mindpower on action that will address emissions and decarbonisation targets."
ETZ Ltd is allocating up to £1.6m from the North East Economic Recovery and Skills Fund (NEERSF) to support the project. NEERSF is a £14.3 million investment by the Scottish Government to support economic recovery and enhance skill levels in Aberdeen City and Aberdeenshire though key sector growth, employment, training, and skills development opportunities.
ScotWind consortium partners BP and EnBW have committed more than £1 million to X-Academy in a five-year deal which includes creating entry-level energy transition roles and reskilling experienced workers if the consortium is successful in their ScotWind application.
Following the launch earlier this month, there has been further interest from industry looking to support the initiative.
"We're having some really positive conversations with businesses and organisations looking to find out more about the programme and how they can support," Mr Tipler added. "We're planning for X-Academy to be a long-term, multi-year programme and are keen to talk to industry about further backing."

Recommended for you

EMEC unveils plans for floating wind test site off Orkney