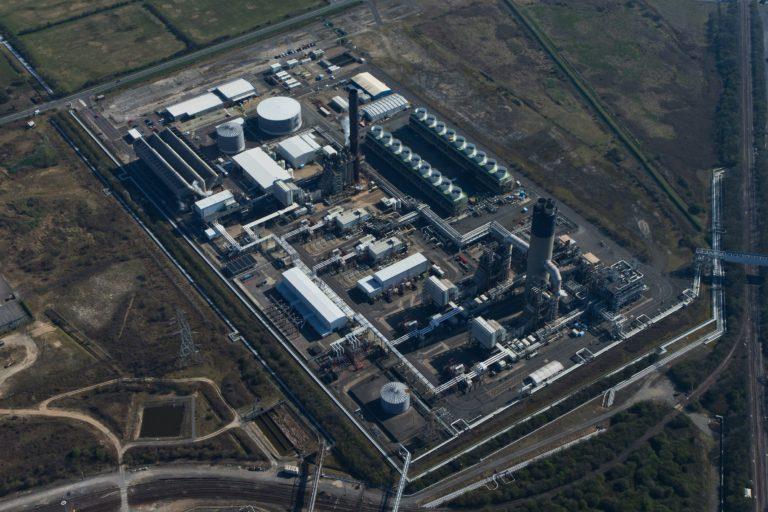 Worley has been awarded a front-end engineering and design (FEED) contract by VPI Immingham for a post-combustion carbon capture facility, as part of the Humber Zero project.
The contract will see the engineering group design a post-combustion carbon capture retrofit system for two gas turbines and two auxiliary gas boilers at VPI's 1,240-MW combined heat and power (CHP) plant.
Carbon captured from the plant will be compressed and exported by pipeline to secure storage in the North Sea.
The Humber Zero project is being developed under a partnership between CHP plant operator VPI Immingham; Phillips 66, which owns and runs the adjacent Humber Refinery; and energy trader Vitol.
The multi-billion-pound project would eventually see up to 8 million tonnes of CO2 captured annually from the Immingham industrial area in North Lincolnshire by 2030.
The project forms a component of the Humber Industrial Cluster Plan, which sets out a path for the region's decarbonisation, but it is not directly linked to the nearby Zero Carbon Humber project involving partners such as Drax and Equinor.
Worley says its component of the project could abate around 3 million tonnes of CO2 emissions per year.
During the FEED phase, it said its UK team would define a project scope, identify equipment and infrastructure needs and set out a more detailed timeline for work.
Engineering giant Wood was also chosen in as the integration project management contractor (IPMC) for Humber Zero in September.
"Worley has extensive expertise and experience in delivering the critical phases of major projects and their appointment as FEED contractors for our part of Humber Zero demonstrates rapid progress in the development of this project," said VPI project director for Humber Zero, Jonathan Briggs.
Worley president Bradley Andrews added: "This project is important to the decarbonisation journey of the South Humber Bank in the UK, and our global expertise in CCUS centered in the UK will help VPI achieve its vision.
"Delivering a more sustainable world needs more than policy and discussion. We need decisive action and predictable project execution. Our hope is that this is just the start of the journey to help adapt existing assets and decarbonise industrial hubs."
Recommended for you

Scottish CCS project drive could create up to 500 rural jobs