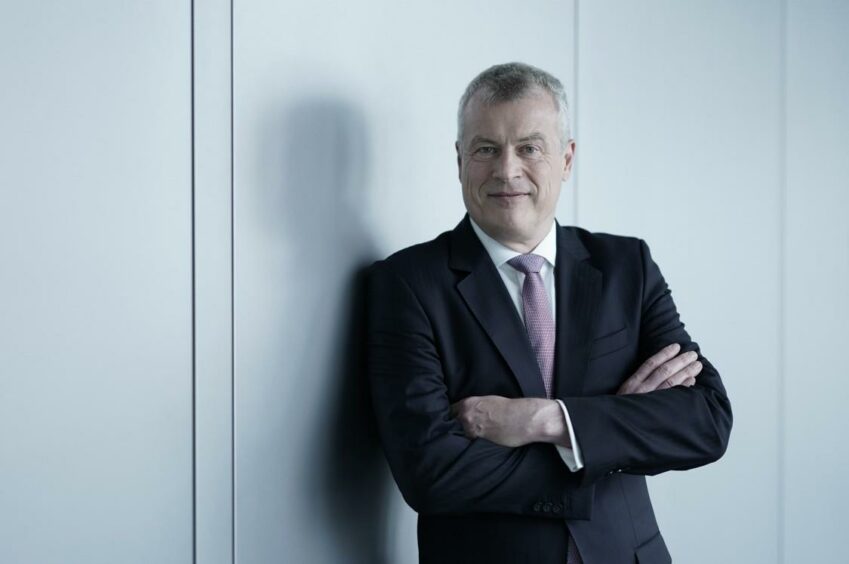 Jochen Eickholt will replace chief executive Andreas Nauen in March, as the embattled turbine manufacturer reports its first quarter of earnings for 2022.
In a February 3 update Siemens Gamesa reported a 20% year-on-year drop in revenue for October-December, the first quarter of its 2022 financial year.
The Spain-headquartered company has cut its financial outlook three times in nine months, blaming increased supply chain costs and the rising cost of its new generation of turbines.
These challenges have now claimed CEO Andreas Nauen, who will be replaced by board vice chairman and former head of Siemens Mobility, Jochen Eickholt, on March 1.
In statement released the day before the company's quarterly results, chairman Miguel Angel López said: "Siemens Gamesa is experiencing significant challenges in its onshore business in a very difficult market and we have appointed an executive with a strong track record in managing complex operational situations and in successfully turning around underperforming businesses."
"The Board would like to thank Andreas for his considerable efforts as CEO as well as for his previous leadership of the offshore business, which continues to lead the global market."
Siemens Gamesa posted revenue of €1.83 billion (£1.52bn) for the quarter – down 20% on the same period in 2021 – and an EBIT loss of €377m (£313m), though the company said it has total liquidity amounting to €4.49bn (£3.75bn) and maintains its investment grade credit rating.
"We remain immersed in a very complex market environment, with disruptions and low visibility in the supply chain. In this context, we continue taking measures to protect our profitability and adapt to these dynamics, which will persist in the coming months," commented Mr Nauen.
The company's onshore order intake was lower, with 1.8 GW of new orders booked in the quarter, in light of its strategy seeking profitability and low risk over volume, it said.
Its offshore division fared better, with 7.6 GW in backlog and 6.7 GW in the pipeline. The company said it would continue to work "very closely with customers" to prepare for the "large volume" of auctions expected in 2022 and subsequent years, in which it hopes to gain from the potential 89GW in capacity on offer.
Looking ahead, it expects its full-year revenues for 2022 to decline in the region of 2-9%.
Recommended for you

Harbour Energy launches $200m share buyback scheme following windfall tax hit