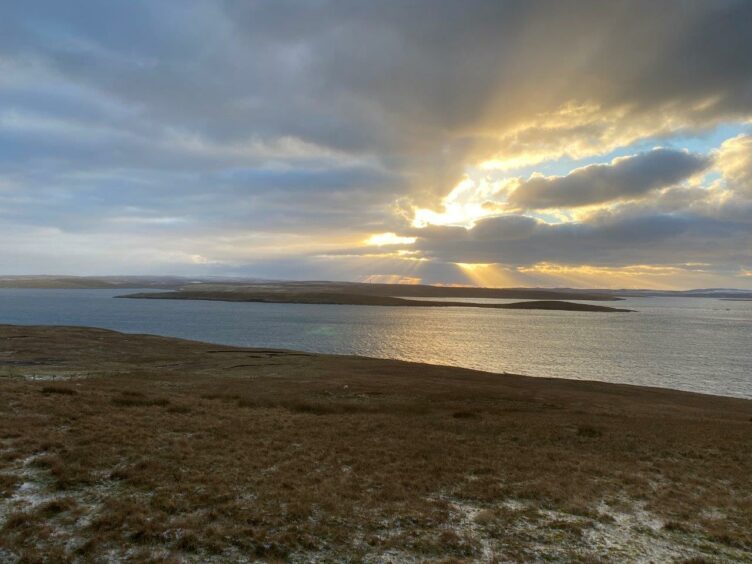 Tidal energy developer Nova Innovation has been given approval develop its largest tidal array to date at Yell Sound in Shetland.
Crown Estate Scotland has granted the Edinburgh-headquartered firm an option agreement to develop a 15 megawatt (MW) tidal array at Yell Sound, between the islands of Yell and Bigga.
When complete, the array could meet the equivalent of one-third of household electricity demand in Shetland.
Nova told Energy Voice that the precise number of turbines in the scheme has yet to be determined, but the project would feature both its existing tidal turbine model – the 100kW M100-D and an upscaled 200kW turbine designed as part of the company's UpTEMPO project, which secured European backing last year.
This new site will build on the firm's previous success on the islands, where it built the world's first offshore tidal array in neighbouring Bluemull Sound.
Since 2016, the Shetland Tidal Array has been transforming the raw power of the North Atlantic into clean energy. An additional fourth turbine was installed at the array in 2020, and Nova says two more will be deployed there this year – bringing total installed capacity to 0.6MW.
Environmental monitoring of the Bluemull Sound project has also demonstrated that the turbines work in harmony with marine wildlife.
Nova CEO Simon Forrest said: "Having been at the centre of the oil and gas industry for 50 years, Shetland is now at the forefront of the green energy revolution, and we are excited to play our part in decarbonising the Shetland Islands.
"Building on Shetland's success with the world's first offshore tidal array in Bluemull Sound, we are delighted to be working with local partners to deliver another world-leading project."
The local community has benefitted from the scheme too. Companies in Shetland currently manufacture blades, steel structures and provide vessels and services for Nova, while the turbines will be manufactured at the company's facility in Leith, Edinburgh.
Cabinet Secretary for Net Zero and Energy Michael Matheson commented: "This agreement between Nova Innovation and Crown Estate Scotland marks another important milestone in commercialising tidal energy in Scotland, putting Shetland at the heart of this exciting technology and its capability to deliver secure and reliable clean energy to support our climate targets.
"With our abundant natural resources and expertise, Scotland is ideally placed to harness the global market for marine energy whilst helping deliver a net-zero economy both here and across the world."
Nova's hopes that its design can unlock "huge international and domestic tidal energy opportunities."
In November the firm secured £200,000 from Innovate UK to support the FLITE scheme (Feasibility of Larantuka and Indonesian Tidal Energy), a project that will deliver a feasibility study for a 7 megawatt (MW) tidal array in the country's Larantuka Strait.
Meanwhile, it also building the Nova Tidal Array – a 1.5 MW tidal energy project for 15 turbines in Nova Scotia, Canada – which is set to deliver first power this year.
Recommended for you

Nova wins €20m funding for world's largest tidal site in Orkney