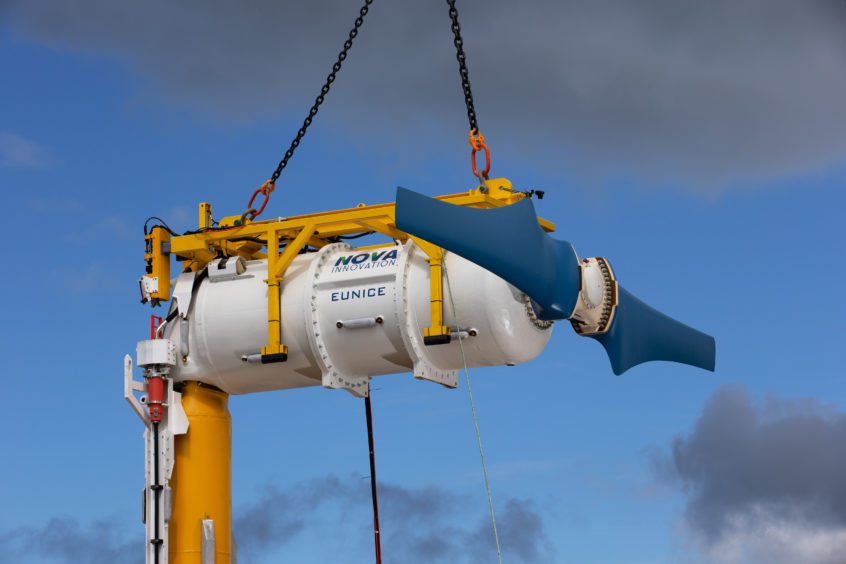 Nova Innovation has installed a fourth turbine at the "world's first tidal array" in Bluemull Sound in Shetland.
The commercial direct-drive tidal turbine, dubbed "Eunice", has a rated capacity of 100 kilowatts, as well as a life span of 20 years.
It's hoped the move, which coincides with Nova's 10th birthday, will deliver a "step-change" cost reduction in tidal energy, slashing the price of tidal energy by a third and making it competitive with fossil fuels.
The Nova M100-D turbine, which is apparently already powering homes across the Scottish island, is the first of three new installations that will double the size of the Shetland Tidal Array.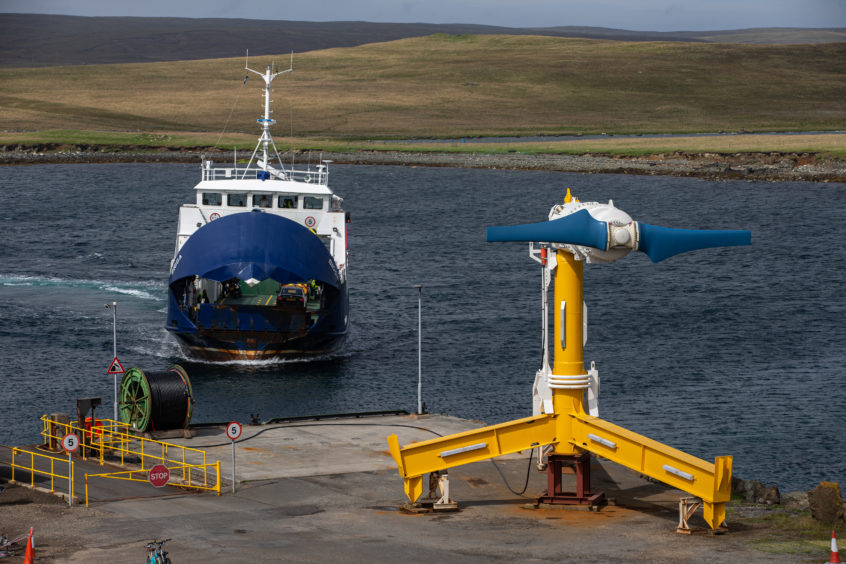 The expansion is part of the EU-funded Enabling Future Arrays in Tidal (EnFAIT) project, which got underway in 2017 and will run until 2022.
The €20.2 million initiative, of which the EU Horizon 2020 Programme will be contributing €14.9 million, aims to increase the commercial viability of tidal power and boosting the sector's 'bankability'.
The first half of the 5-year project has been focused on learning from the three existing turbines in the Shetland Tidal Array and proving the reliability of the technology.
The next stage aims to install the direct drive turbines to demonstrate the "rapidly falling cost" of tidal energy.
Simon Forrest, Nova's chief executive said "We set up Nova Innovation in 2010 to capture clean energy from the tides to help combat climate change. Ten years later, we've achieved what many thought impossible.
"We are generating electricity from the immense power of our seas. Our proven technology is displacing fossil fuels and changing the way we power our lives."
"We are very excited about the future. The global potential for this untapped, abundant and valuable source of renewable energy is enormous. We are driving down costs and branching into new markets to make tidal energy mainstream. By 2030, tidal energy will be cheaper than nuclear power and fossil fuels, providing cleaner and sustainable energy for coastal communities around the world."
Matthijs Soede, European Commission, said: "By the project's finish in 2022, Nova Innovation and its partners will have demonstrated a clear cost reduction pathway for tidal energy. The project will deliver a bank of evidence for its environmental and socio-economic benefits. We should be able to apply these learnings and technologies to settings across the world – putting tidal power firmly at the forefront of our energy transition."
Recommended for you

Tidal Turbines: A rare Scottish success story