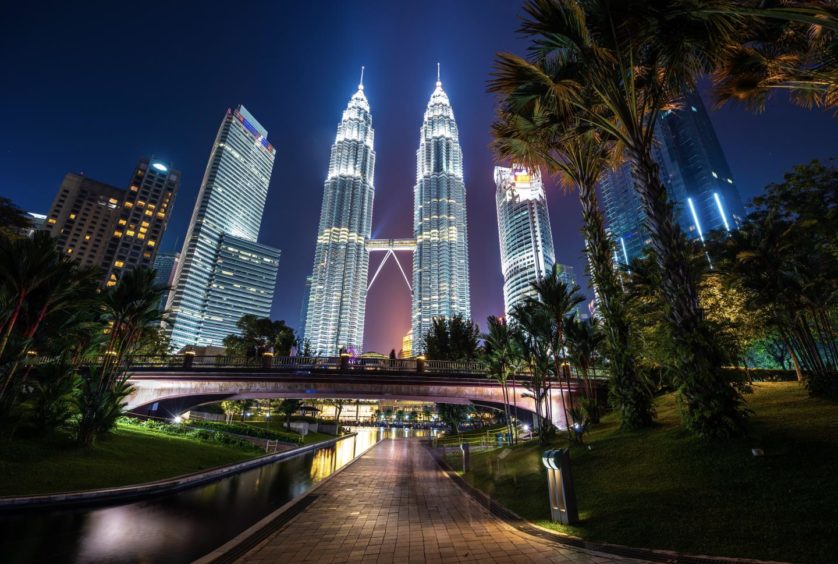 Petronas has signed a memorandum of understanding with Schlumberger to jointly explore opportunities in the areas of sustainability, digital and Internet of Things (IoT) technologies, as well as research and development projects.
Under the MoU, Petronas and Schlumberger will perform key sustainability initiatives such as the setup of a Carbon Capture and Storage (CCS) Centre of Excellence, encompassing a cloud-based data repository for carbon storage, carbon dioxide (CO2) separation technologies, and competency development programme, as well as emissions management, the Malaysian national energy company said today. This is aligned to Petronas' efforts to establish Malaysia as a leading CCS solutions hub in the region.
Petronas teams up with ExxonMobil, Technip Energies, for CCS
"Petronas and Schlumberger have a long-standing partnership and we look forward to leveraging Schlumberger's capabilities to develop reliable, safe and ready-to-deploy technologies that reduce the carbon footprint in our upstream operations, whilst developing the right capability framework as well as efficient data repository. We are confident this collaboration will further inspire more innovative solutions towards managing carbon emissions that support our aspiration to achieve net zero carbon emissions by 2050," added Petronas.
Petronas said it is also pursuing more zero continuous flaring and venting of hydrocarbons by applying technology that lowers emissions across the value chain. "The company is undertaking deliberate steps to build a resilient and sustainable portfolio to support the transition towards low-to-zero carbon energy sources."
Recommended for you

Malaysia's Petronas doubles profits as oil and gas markets remain volatile