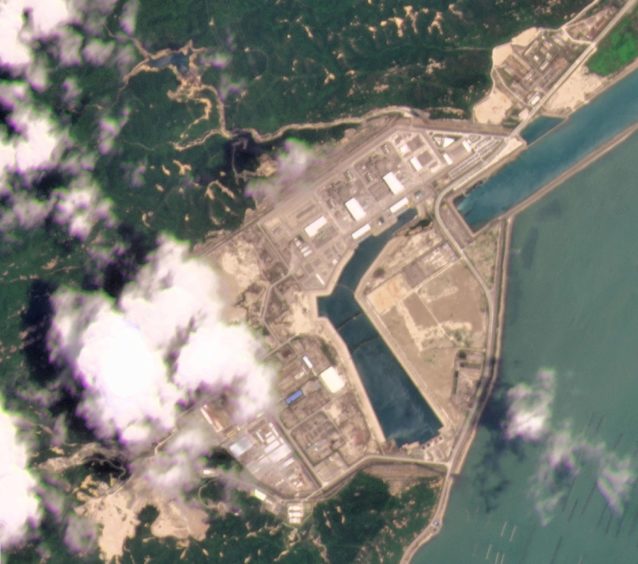 Nuclear power will play a crucial role in China's decarbonisation drive with capacity set to expand 7% every year to 2035, according to S&P Global Ratings.
The Russia-Ukraine conflict has put nuclear power back in the spotlight in terms of energy security in Europe. In contrast, China has never wavered in its nuclear power ambitions, the ratings agency said in its latest report.
On April 20, 2022, China's State Council approved the construction of six new reactors using Chinese Gen III technology. Investment in nuclear is set to exceed Chinese renminbi (RMB) 100 billion ($151.3 million) a year until 2025, estimates from S&P Global Ratings show.
S&P Global Commodity Insights expects that operational capacity will expand from 54GW now to 67GW by 2025, 105GW by 2030 and 145GW by 2035 – doubling nuclear power's share within China's energy mix to about 10%.
This expansion will largely occur in the coastal provinces, where generators are already located. Inland development has been put on hold due to river pollution concerns and insufficient water resources.
"Coastal provinces can only locally resort to nuclear power or offshore wind for non-gas-based decarbonisation given resource constraints. The small contribution of offshore
wind means the nuclear option becomes a major low-cost base-load solution in terms of
decarbonisation and energy security," noted S&P.
According to S&P's estimates, China will start approving construction of six to eight new reactors annually over the next few years. Most of these will be built by, China General Nuclear Power Corp. (CGNPC), China National Nuclear Corp. (CNNC), and State Power Investment Corp. Ltd. (SPIC). The central government has extended nuclear operating licenses to include China Huaneng Group Co. Ltd. (CHNG), one of the "big-five" major power groups.
Capital is sufficient to meet the high investment needs for nuclear power and China's consistent support is vital to attracting capital into the sector, added S&P.
"We believe regulatory settings and relatively low fuel costs will continue to provide a satisfactory profit margin for nuclear power," added the agency.
Asian Countries Broadly in Favour of Nuclear Power
According to S&P, Asian countries are broadly in favour of nuclear power – with China and India's governments particularly keen on increasing nuclear power's share in the energy mix. However, lack of social support, wavering political stances, affordability and cost efficiency are creating more uncertainty for nuclear power in Japan, Korea, and India, cautioned S&P.
"Political and social concerns led Japan and Korea to turn to liquefied natural gas (LNG) as an intermediate solution to decarbonisation. S&P Commodity Insights estimates that nuclear will have only a 9% share of Japan's power mix by 2030. This is higher than the current 6% due to slow restarts following the Fukushima nuclear disaster in 2021; however, it's lower than the government's goal to restore up to 20%-22% from 6% today," said S&P.
Uncertainty for South Korea LNG imports as nuclear energy embraced
"For Korea, the country's flip-flopping stance towards nuclear power has weighed on the industry despite its proprietary Gen III technology. Nuclear power requires at least one decade of planning and execution, yet presidential terms only last five years. This poses much policy uncertainty. The current president aims to keep the share of nuclear at above 30% by restarting construction and life-extension by 2030. This is a U-turn from his predecessor," noted S&P.
"India also plans to expand nuclear power, albeit from a smaller base. Technological problems, cost escalations, huge upfront investments have made nuclear power a less attractive option than cheaper solar and wind power. Last year the government reduced its nuclear power capacity goals to 22.5GW by 2031 compared with an initial target of 60GW by 2032 set 12 years before. The Russia-Ukraine conflict could further slow the newer under-construction project that adopt Russian technology," added S&P.
Recommended for you

European knowhow critical for Asia as offshore wind energy ramps up