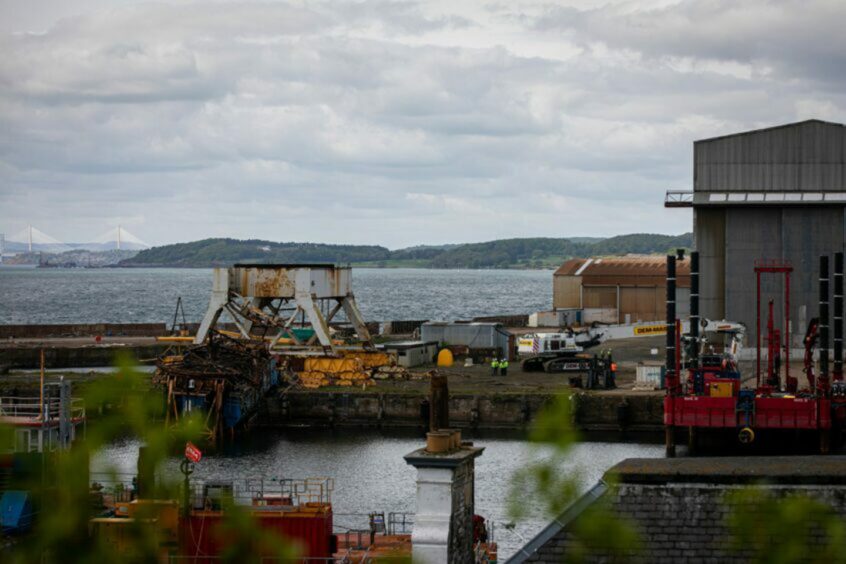 An investigation has been launched after part of a crane collapsed into Burntisland Harbour.
The structure that belonged to failed manufacturer Burntisland Fabrications (Bi-Fab) was being demolished when it toppled into the water on Thursday morning.
Fort Ports – which runs the harbour – says no one was injured and that a specialist contractor was in "full control" of the site when the incident happened at around 9.30am.
The West Dock is to remain shut while work takes place to recover the crane.
HM Coastguard says it has received a report of pollution from the crane, but it is not in attendance.
The police have also been made aware of the incident.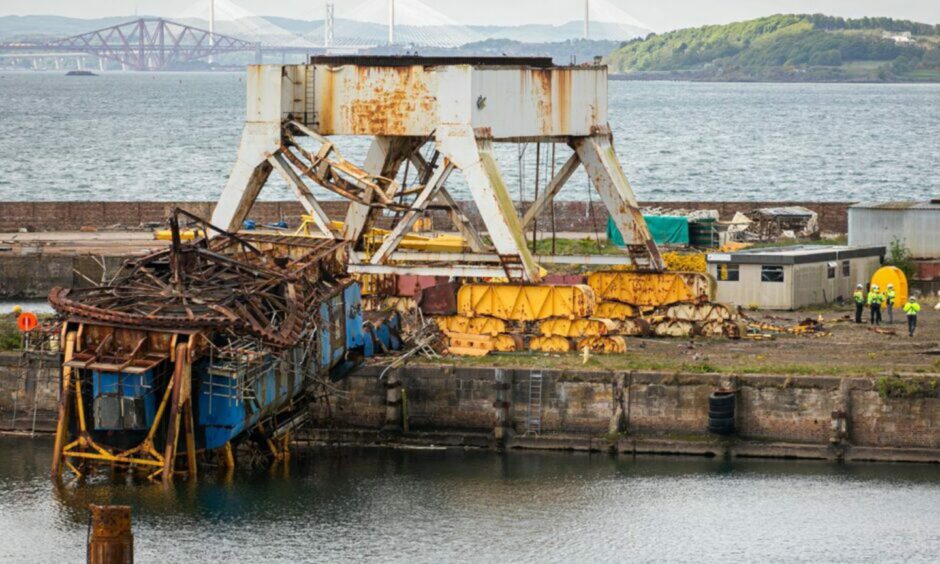 A spokesperson for Forth Ports said: "We can confirm that the topside element of a redundant crane, that was in the process of being demolished by a specialist contractor at the Port of Burntisland in Fife, has fallen into the West Dock at the port.
"This is clearly a concerning incident.
"A team from Forth Ports and the demolition contractor is on site and is currently assessing the best way to recover the structure from the dock.
"The specialist demolition contractor was in full control of the site and the operation at the time of the incident.
"There will be a full investigation by both Forth Ports and the contractor as to the cause of the incident.
"The West Dock of the port remains closed at this time."
In an update on Thursday afternoon, the spokesperson added: "A small amount of gearbox oil has spilled into the water.
"However, because the West Dock at Burntisland is an enclosed dock, there is no risk of any oil entering the Forth Estuary.
"Our specialist oil recovery contractor is on site and will contain and recover the oil."
Recommended for you

Second chance for mothballed BiFab yards