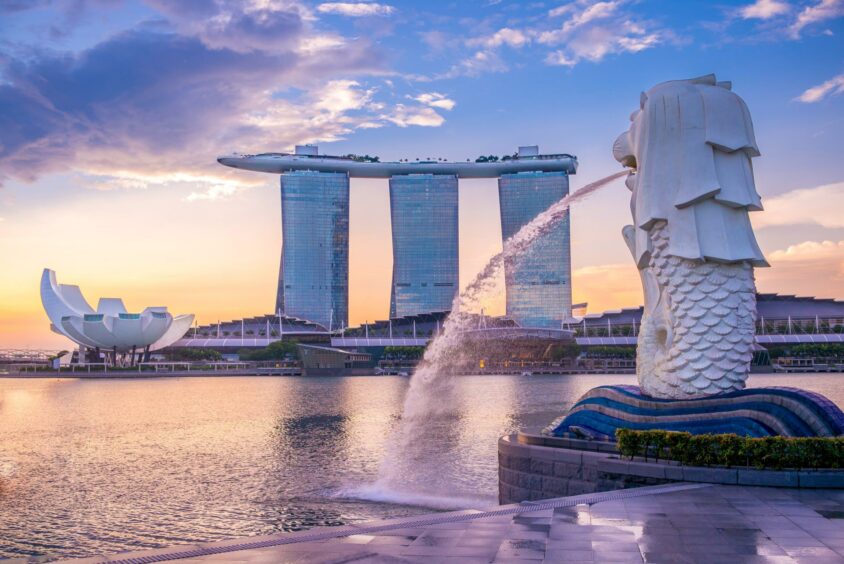 Singapore's Mooreast Holdings has announced plans to expand its mooring and rigging solutions products range and to enhance partnerships with international players as it eyes expansion in the global floating offshore renewable energy sector following an IPO last November.
Mooreast said it has been actively developing and marketing a suite of innovative mooring and rigging solutions catering to various markets, with particular focus on floating renewable platforms. The group has been involved with manufacturing bespoke anchors, floating solar farm solutions, as well as chain stoppers.
The group's post-IPO strategy has been to deepen penetration into the renewable energy sector globally. Since February 2022, Mooreast has established collaborations with several leading Japanese companies in the energy, construction, and engineering space to pursue opportunities in floating wind farms in Japan and other countries. Mooreast will provide technical advice and support on mooring systems for such projects.
The Group will also focus its efforts to strengthen collaborations with developers in the UK, France, Korea, Taiwan, and USA. As more floating renewable projects begin to reach commercialisation, the company hopes it will be able to leverage its experience and track record to capture market share.
Mooreast established a new Yard Division in September 2021. Taking advantage of the 192-meter waterfront facility at 51 Shipyard Road, this division provides a suite of afloat repair, upgrade and reactivation services to vessel owners and agents. It also offers shipbuilding services for small and mid-sized vessels in our workshops and open yard.
Between September 2021 to April 2022, the group served over 144 vessels, and expects demand to continue increasing as more vessels take the opportunity to carry out maintenance and overhaul during the recent spike in oil and gas prices.
Mooreast describes itself as provider of total mooring solutions, including design, engineering, fabrication, supply, installation, and commissioning. Headquartered in Singapore, they are leveraging their expertise developed over three decades in the offshore, marine, as well as oil and gas sectors.